Words of Inspiration
for those who desire
Freedom, Confidence and Growth
New Insights Africa brings you inspiration in the form of a collection of quotes that all speak to and about our business of life coaching.
Whether you are a life coach, a trainee, someone who is receiving coaching - or just an interested visitor, we hope these wonderfully powerful words of wisdom will help you find personal FREEDOM, CONFIDENCE & GROWTH.
This is for YOU.
Enjoy!
---
FREEDOM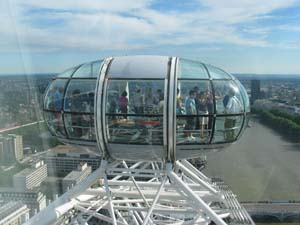 C. WRIGHT MILLS:
Freedom is not merely the opportunity to do as one pleases; neither is it merely the opportunity to choose between set alternatives. Freedom is, first of all, the chance to formulate the available choices, to argue over them -- and then, the opportunity to choose.
CHARLIE DANIELS:
A brief candle; both ends burning. 
An endless mile; a bus wheel turning. 
A friend to share the lonesome times. 
A handshake and a sip of wine. 
So say it loud and let it ring. 
We are all a part of everything. 
The future, present and the past. 
Fly on proud bird. 
You're free at last.
DWIGHT D. EISENHOWER:
We seek peace, knowing that peace is the climate of freedom.
FLORYNCE KENNEDY:
Freedom is like taking a bath -- you have to keep doing it every day!
GOETHE:
None are so hopelessly enslaved as those who falsely believe they are free.
HODDING CARTER:
There are only two lasting bequests we can hope to give our children. One is roots; the other, wings.
JAMES BALDWIN:
Freedom is not something that anybody can be given. Freedom is something people take, and people are as free as they want to be.
JEAN-PAUL SARTRE:
Freedom is what you do with what's been done to you.
JESSE JACKSON:
No one should negotiate their dreams. Dreams must be free to flee and fly high. No government, no legislature, has a right to limit your dreams. You should never agree to surrender your dreams.
MARIANNE WILLIAMSON:
And as we let our own light shine, we unconsciously give other people permission to do the same. As we are liberated from our fear, our presence automatically liberates others.
MARILYN FERGUSON:
Ultimately we know deeply that the other side of every fear is a freedom.
PEYTON CONWAY MARCH:
There is a wonderful mythical law of nature that the three things we crave most in life -- happiness, freedom, and peace of mind -- are always attained by giving them to someone else.
ROBERT FROST:
Freedom lies in being bold.
ROSA LUXEMBURG:
Freedom is always and exclusively freedom for the one who thinks differently.
SØREN KIERKEGAARD:
People hardly ever make use of the freedom they have. For example, the freedom of thought. Instead they demand freedom of speech as a compensation.
UNKNOWN:
Creative ability and personal responsibility are strongest when the mind is free from supernatural belief and operates in an atmosphere of freedom and democracy.
VICTOR FRANKL:
Everything can be taken from a man but ... the last of the human freedoms - to choose one's attitude in any given set of circumstances, to choose one's own way.

CONFIDENCE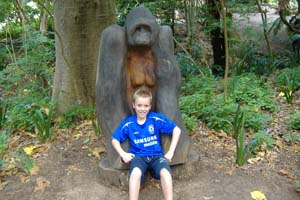 ELEANOR ROOSEVELT:
You gain strength, courage, and confidence by every experience in which you really stop to look fear in the face. You must do the thing which you think you cannot do.
HENRY FORD:
If you think you can, you can. And if you think you can't, you're right.
MARIAN WRIGHT EDELMAN:
No one, Eleanor Roosevelt said, can make you feel inferior without your consent. Never give it.
SIDONIE GRUENBERG:
To value his own good opinion, a child has to feel that he is a worthwhile person. He has to have confidence in himself as an individual.
VIRGINIA WOOLF:
Without self-confidence we are as babes in the cradle. And how can we generate this imponderable quality, which is yet so invaluable, most quickly? By thinking that other people are inferior to oneself.

GROWTH / CHANGE
ALAN COHEN:
It takes a lot of courage to release the familiar and seemingly secure, to embrace the new. But there is no real security in what is no longer meaningful. There is more security in the adventurous and exciting, for in movement there is life, and in change there is power.
ALDOUS HUXLEY:
There's only one corner of the universe you can be certain of improving, and that's your own self.
ALICE WALKER:
No person is your friend who demands your silence, or denies your right to grow.
ALVIN TOFFLER:
In describing today's accelerating changes, the media fire blips of unrelated information at us. Experts bury us under mountains of narrowly specialized monographs. Popular forecasters present lists of unrelated trends, without any model to show us their interconnections or the forces likely to reverse them. As a result, change itself comes to be seen as anarchic, even lunatic.
AMERICAN PROVERB:
It doesn't work to leap a twenty-foot chasm in two ten-foot jumps.
ANAIS NIN:
Life is a process of becoming, a combination of states we have to go through. Where people fail is that they wish to elect a state and remain in it. This is a kind of death.
ANDY WARHOL:
They say that time changes things, but you actually have to change them yourself.
ANNE FRANK:
Then, without realizing it, you try to improve yourself at the start of each new day; of course, you achieve quite a lot in the course of time. Anyone can do this, it costs nothing and is certainly very helpful. Whoever doesn't know it must learn and find by experience that a quiet conscience makes one strong.
ARTHUR SCHOPENHAUER:
Change alone is eternal, perpetual, immortal.
CHARLES DARWIN:
It is not the strongest of the species that survives, nor the most intelligent, but the one most responsive to change.
CHARLES DUBOIS:
The important thing is this: To be able at any moment to sacrifice what we are for what we could become.
CHARLES KETTERING:
If you have always done it that way, it is probably wrong.
CHARLOTTE PERKINS GILMAN:
... while we flatter ourselves that things remain the same, they are changing under our very eyes from year to year, from day to day.
EDWIN H. FRIEDMAN:
The colossal misunderstanding of our time is the assumption that insight will work with people who are unmotivated to change. Communication does not depend on syntax, or eloquence, or rhetoric, or articulation but on the emotional context in which the message is being heard. People can only hear you when they are moving toward you, and they are not likely to when your words are pursuing them. Even the choices words lose their power when they are used to overpower. Attitudes are the real figures of speech.
ELEANOR ROOSEVELT:
People grow through experience if they meet life honestly and courageously. This is how character is built.
GENERAL ERIC SHINSEKI:
If you don't like change, you're going to like irrelevance even less. [Chief of Staff, U. S. Army]
GEORGE BERNARD SHAW:
Some men see things as they are and say, "Why?" I dream of things that never were and say, "Why not?"
GLORIA STEINEM:
The first problem for all of us, men and women, is not to learn, but to unlearn.
HERACLITUS:
All is flux; nothing stays still.
IVY BAKER PRIEST:
The world is round and the place which may seem like the end may also be the beginning.
JAMES BALDWIN:
For nothing is fixed, forever and forever and forever, it is not fixed; the earth is always shifting, the light is always changing, the sea does not cease to grind down rock. Generations do not cease to be born, and we are responsible to them because we are the only witnesses they have. The sea rises, the light fails, lovers cling to each other, and children cling to us. The moment we cease to hold each other, the sea engulfs us and the light goes out.
JAMES YORKE:
The most successful people are those who are good at plan B.
JOHN F. KENNEDY:
Change is the law of life. And those who look only to the past or present are certain to miss the future.
LEO TOLSTOY:
Everyone thinks of changing the world, but no one thinks of changing himself.
M. SCOTT PECK:
The truth is that our finest moments are most likely to occur when we are feeling deeply uncomfortable, unhappy, or unfulfilled. For it is only in such moments, propelled by our discomfort, that we are likely to step out of our ruts and start searching for different ways or truer answers.
MARCUS AURELIUS:
The universe is transformation; our life is what our thoughts make it.
MARGARET MEAD:
Never doubt that a small, group of thoughtful, committed citizens can change the world. Indeed, it is the only thing that ever has.
MARIAN WRIGHT EDELMAN:
You really can change the world if you care enough.
MARILYN FERGUSON:
It's not so much that we're afraid of change or so in love with the old ways, but it's that place in between that we fear . . . . It's like being between trapezes. It's Linus when his blanket is in the dryer. There's nothing to hold on to.
MITSUGI SAOTOME:
If you were all alone in the universe with no one to talk to, no one with which to share the beauty of the stars, to laugh with, to touch, what would be your purpose in life? It is other life, it is love, which gives your life meaning. This is harmony. We must discover the joy of each other, the joy of challenge, the joy of growth.
PEARL S. BUCK:
A good marriage is one which allows for change and growth in the individuals and in the way they express their love.
PEARL S. BUCK:
Growth itself contains the germ of happiness.
STEVEN FOSTER:
You may wonder, 'How can I leave it all behind if I am just coming back to it? How can I make a new beginning if I simply return to the old?' The answer lies in the return. You will not come back to the 'same old thing.' What you return to has changed because you have changed. Your perceptions will be altered. You will not incorporate into the same body, status, or world you left behind. The river has been flowing while you were gone. Now it does not look like the same river. [The Book of the Vision Quest]
TOM ROBBINS:
The bottom line is that (a) people are never perfect, but love can be, (b) that is the one and only way that the mediocre and vile can be transformed, and (c) doing that makes it that. We waste time looking for the perfect lover, instead of creating the perfect love. Still Life With Woodpecker
TONY ROBBINS:
If we habitually focus on how to improve things that are already great, can you see how this spirit can transform ourselves, our organizations, families and communities?
TRYON EDWARDS:
He that never changes his opinions, never corrects his mistakes, and will never be wiser on the morrow than he is today.
UNKNOWN:
Change is inevitable, except from vending machines.
VICTOR FRANKL:
What man actually needs is not a tensionless state but rather the striving and struggling for some goal worthy of him. What he needs is not the discharge of tension at any cost, but the call of a potential meaning waiting to be fulfilled by him.
W.E.B. DU BOIS:
The most important thing to remember is this: To be ready at any moment to give up what you are for what you might become.
WILLIAM SHAKESPEARE:
We know what we are, but know not what we may be.
WOODROW WILSON:
If you want to make enemies, try to change something.

PURPOSE
EPICTETUS:
First say to yourself what you would be; and then do what you have to do.
GEORGE BERNARD SHAW:
This is the true joy in life, the being used for a purpose recognized by yourself as a mighty one; the being thoroughly worn out before you are thrown on the scrap heap; the being a force of nature instead of a feverish selfish little clod of ailments and grievances complaining that the world will not devote itself to making you happy.
GOETHE:
A useless life is an early death.
HANNAH SENESH:
One needs something to believe in, something for which one can have whole-hearted enthusiasm. One needs to feel that one's life has meaning, that one is needed in this world.
HELEN KELLER:
Many people have a wrong idea of what constitutes true happiness. It is not attained through self-gratification, but through fidelity to a worthy purpose.
HENRY DAVID THOREAU:
I have learned, that if one advances confidently in the direction of his dreams, and endeavors to live the life he has imagined, he will meet with a success unexpected in common hours.
HIGH EAGLE:
The mere possession of a vision is not the same as living it, nor can we encourage others with it if we do not, ourselves, understand and follow its truths. The pattern of the Great Spirit is over us all, but if we follow our own spirits from within, our pattern becomes clearer. For centuries, others have sought their visions. They prepare themselves, so that if the Creator desires them to know their life's purpose, then a vision would be revealed. To be blessed with visions is not enough...we must live them!
JIMMY CARTER:
I have one life and one chance to make it count for something . . . I'm free to choose what that something is, and the something I've chosen is my faith. Now, my faith goes beyond theology and religion and requires considerable work and effort. My faith demands -- this is not optional -- my faith demands that I do whatever I can, wherever I am, whenever I can, for as long as I can with whatever I have to try to make a difference.
MARIAN WRIGHT EDELMAN:
We must not, in trying to think about how we can make a big difference, ignore the small daily differences we can make which, over time, add up to big differences that we often cannot foresee.
MARIAN WRIGHT EDELMAN:
Never work just for money or for power. They won't save your soul or help you sleep at night.
MARIAN WRIGHT EDELMAN:
Service is the rent we pay to be living. It is the very purpose of life and not something you do in your spare time.
MARK TWAIN:
Good friends, good books and a sleepy conscience: this is the ideal life.
PABLO PICASSO:
My mother said to me, "If you become a soldier, you'll be a general; if you become a monk, you'll end up as the Pope." Instead, I became a painter and wound up as Picasso.
RABBI ZUSYA:
In the world to come, I shall not be asked, "Why were you not Moses?" I shall be asked, "Why were you not Zusya?"
RALPH WALDO EMERSON:
What is a weed? A plant whose virtues have not yet been discovered.
ROBERT BYRNE:
The purpose of life is a life of purpose.
RUMI:
Let yourself be silently drawn by the stronger pull of what you really love.
STEPHEN COVEY:
Whatever is at the center of our life will be the source of our security, guidance, wisdom, and power.
THOMAS H. HUXLEY:
The great end of life is not knowledge but action.
VACLAV HAVEL:
Work for something because it is good, not just because it stands a chance to succeed.
VICTOR HUGO:
People do not lack strength, they lack will.
W. H. AUDEN:
We are here on earth to do good for others. What the others are here for, I don't know.
WILLA CATHER:
That is happiness; to be dissolved into something completely great.
WILLIAM E. GLADSTONE:
Never forget that the purpose for which a man lives is the improvement of the man himself, so that he may go out of this world having, in his great sphere or his small one, done some little good for his fellow creatures and labored a little to diminish the sin and sorrow that are in the world.

---