Winds of Change
---
Important - please read first

If you've been reading recent editions you will know that Insights has become ... Life Coaching Insights!

Life Coaching Insights is now a great new blog where you can find all your favourite articles in one place and where you can freely comment and interact with other readers and life coaches.

Life Coaching Insights is still completely free and without obligation.

If you'd like to remain subscribed in the longer term you will need to join our new mailing list by clicking on the link below (will open in a new window).

Once you've successfully subscribed to Life Coaching Insights please unsubscribe from Insights using the link at the bottom of this newsletter. You will received an automated response asking why you have left - just ignore this.



Subscribe to Life Coaching Insights


---
Life Coaching Insights
This week in the blog ...
In 1960 Harold Macmillan, then British Prime Minister made a speech to the Parliament of South Africa in which he referred to the "wind of change blowing through this continent."

Some claim that this now historic speech was a contributing factor to the formation of the Republic of South Africa in 1961.

Today I believe that winds of change are blowing more strongly than ever before ... but not just political winds ... and not just across the continent of Africa.

Read this week's blog post to find out more:


Till next week...

Warm regards,

Bill.


---
Copyright New Insights Africa. All rights reserved.
---
New Insights Africa Life Coaching Skills Training - Putting an Extraordinary Business and Lifestyle within reach of Passionate People.
If you think you are Life Coach material why not study, at your own pace and in your own time, with New Insights Africa? If you have the passion, we have the skills, knowledge and support to offer you. Please visit our website.

https://www.life-coach-training-sa.com
---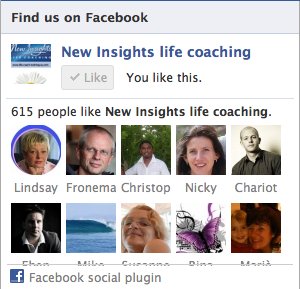 ---
If a friend forwarded you this newsletter and you would like to subscribe please click on the link below:
---