New Insights




Life Coaching 101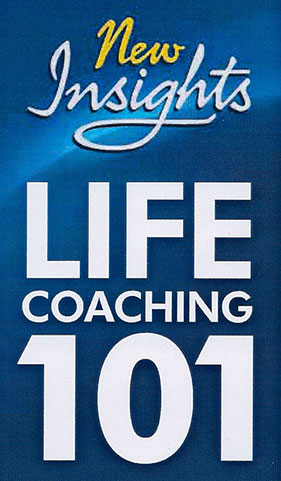 ---
New Insights Life Coaching 101
is an excellent, yet affordable, home study based,
foundation course in life coaching.

This is a 'must-do' course if you are interested in becoming a practising life coach but feeling in any way unsure about taking the next step, or confused about which route to take to get there!


---
Prerequisites:
Enrolment in this Introductory Course does not require any pre-qualifications or other prior course completion requirements.
You should simply have an interest in life coaching and a desire to find out more about what it entails and whether it is right for you.
Completion of New Insights Life Coaching 101 is also not a prerequisite for enrolling in our full certification programme, although it is recommended for those who are uncertain about whether to make the investment in certification training.
The course objectives: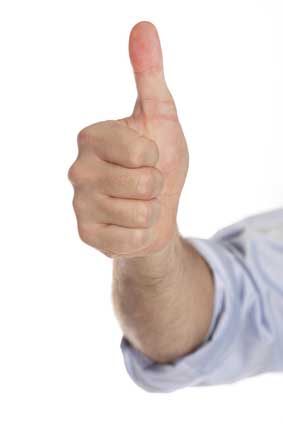 New Insights Life Coaching 101 has been specifically designed and written by personal development expert, and MD of New Insights, Bill Burridge, for those who want to gain a good grounding in life coaching as a step towards deciding whether to invest in professional certification training.
The objectives of this course are to:

provide a sound foundation in life coaching; and
provide a decision support tool for those who need assistance with deciding on whether to pursue life coaching as a career.
The course content:
New Insights Life Coaching 101 consists of three easy-to-read, information-packed Modules, which include numerous thought provoking ideas, examples and practical exercises, and which are yours to keep as a handy reference guide:

Module One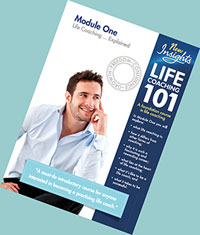 In Module One you'll explore:
what life coaching is;

how it differs from other forms of coaching;

why it is such a fascinating and rewarding career;

what lies at the heart of life coaching;

what it's really like to be a life coach; and

what it takes to be successful.

Module Two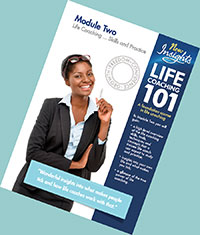 Module Two is designed to impart to you:
a high level overview of the life coaching skills, tools, techniques and concepts that a trainee life coach can expect to study and practice;
insights into your own life and what makes you tick;
a glimpse of the true power of life coaching.


Module Three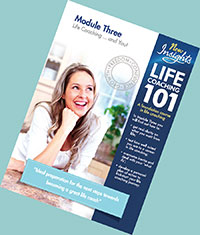 Module Three will support you in:
getting real clarity on what you want from life;
testing how well suited you are to a career in life coaching;
overcoming inertia and dealing with your 'what ifs';
developing a personal plan of action to kick-start your life coaching journey.


---
Course commencement and duration:
As New Insights Life Coaching 101 is a home study course, you have the convenience of being able to start whenever it suits you.
You have total flexibility to study the material and complete the exercises in your own time and at your own pace within the six month period allowed.
By spending just a few hours per week reading the material and completing the exercises you should easily be able to complete the course within a period of three weeks to three months.
---
Course assessment:
The course is assessed by way of:
Should you wish to receive official acknowledgement for completing the course you must complete the requirements above within six months of the date on which you register.
---
Limited period special upgrade offer: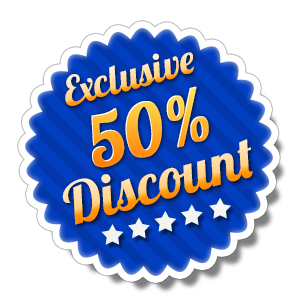 If you choose to register for the full New Insights Life Coach Training and Certification Programme (CLASSIC or PRO option) within three months of successfully completing Life Coaching 101, you will qualify for a generous discount, equivalent to:

50% of the Life Coaching 101 course fee!
In effect this means you will be refunded for half of the Life Coaching 101 course fee if you decide to register for the full certification programme.
What could be fairer than that?

---
What you can do with this course:
This course is designed to prepare you to take the next step towards becoming a life coach – viz. to complete a full life coach certification training course – should you decide that this is the direction you would like to take.
New Insights Life Coaching 101 is not a prerequisite for certification training but it is strongly recommended as it will help you to better understand what life coaching can offer you and whether this is a career you are cut out for.
---
Restrictions and Limitations:
This course is not intended to equip you to practice as a life coach. (That's the job of its big brother, the New Insights Life Coach Training & Certification Programme).
This course is intended to offer you an excellent grounding in life coaching as well as real insights into what a life coaching career entails, so that you are adequately prepared to take the next step.
Please Note:
The course material is intended solely for the person who registers for the course.
You may not duplicate, sell or resell the course material.
You may not transfer registration to a third party.

---
Course Fees:
The course fee is just ...

R1,497
incl VAT
This fee includes VAT but excludes delivery costs.

You may choose from two delivery options:
Delivered to your chosen branch of PostNet.

Add R99 for a total payment of R1,596


Courier delivered to your door.

Add R219 for a

total payment of R1,716
The above options are available to SA residents only. We can also courier deliver the course material to any other African destination. In such cases VAT is zero rated but there is a courier premium. Add R419 for a total payment of  R1916.

---
Payment Options

:

We offer you two convenient ways to pay. Whichever option you choose the total payment required is exactly the same!

By EFT / bank transfer to our bank account
By Credit Card -

online

processing

---
Register for this course

:

Click on the red button below to start your New Insights Life Coaching 101 journey!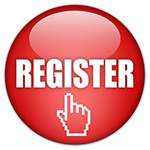 Return from Life Coaching 101 to Home Page