Introduction to Life Coaching


Three-Hour Workshop
Running over 7th and 8th February 2009
Hi, Bill Burridge here.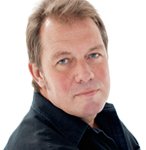 Let me guess... If you've found the link to this page then it's more than likely that one, more - or all - of the following apply to you:
You have a real passion for people and the idea of coaching individuals to reach their true potential lights your fire!


You'd like to discover some personal development skills to use on yourself and/or share with others.


You've heard about life coaching and it's caught your imagination!


You've had a look around our website and possibly ordered our free brochure.


You're keen to explore the subject of life coaching further.


You're looking to pursue a new and exciting career or part-time business opportunity but you're still uncertain whether life coaching is it.

If so, then we've got JUST WHAT YOU'RE LOOKING FOR...


An informative, fun, relaxing, low-risk way to
find out more about life coaching
and the New Insights approach to training life coaches.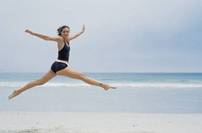 We're running a series of three-hour Introduction to Life Coaching workshops and we've taken the trouble to invite Lyn Smith, Master Coach and Head Trainer for New Insights in the UK to fly out and host this event.
Not only that but we've asked some of our own home grown South African life coaches to join us and be on hand to network with you.

Content to be covered
In three information-packed hours you'll learn about…:



What life coaching really is.



How to recognize whether you're cut out to be a coach.



The amazing business and lifestyle opportunity that life coaching presents.



Techniques and tools that life coaches use to help people dramatically improve their confidence and self-belief.



The power of goal setting and how life coaches apply this.



New Insights life coach training and why it is so convenient, flexible and affordable.

Date and Time
We'll be running four workshops during the course of the week-end of the 7th and 8th February, so you have a choice of attending the one that suits you best.
Choose between Saturday or Sunday and between the morning session (9.30am – 12.30pm) or the afternoon session (2.30pm to 5.30pm) on one of those days.
NEWSFLASH - THE SUNDAY MORNING SESSION IS NO LONGER AVAILABLE
The Venue
We've chosen to host these events at the Sacred Mountain Lodge in Noordhoek. If you've ever been to Noordhoek, nestling beneath the southern entrance to the imposing Chapman's Peak drive, you'll know that it represents the epitomy of tranquility and beauty.
Why not combine attendance at this workshop with some sightseeing or a leisurely breakfast, lunch or evening meal at the fabulous Noordhoek Farm Village or one of the many scenic pubs and restaurants in the area?
The Fees
Just R75 per person attending, if you pay in advance by EFT.
OR
R100 per person attending, if you pay in cash on arrival at the venue.

Register Now
Seating is limited to around 30 per workshop.
To avoid disappointment, register online now by clicking on the button below. You can register up to three additional people (partner, friends, colleagues) at the same time.