The New Insights
Life Coach Training and Certification
Programme!
Valentine's Special Offer


One payment of


Just R14,969 all inclusive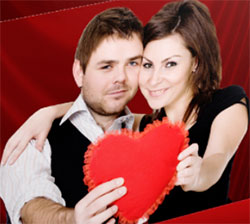 What better gift could you give
to yourself or a loved one...
This is a limited and very special opportunity to buy this programme at a price that will not be repeated.
From now until the end of February 2011, you can get this complete, high quality life coach training and certification programme at 2007 prices!
Quite simply, this programme is life changing.
It includes everything you need to become a certified and successful practising life coach at a never-to-be-repeated low price.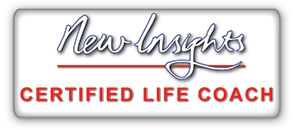 Please click on the link below to open a new browser window where you'll find more detail about what's included in this programme.
...But DON'T BUY from that page or you'll miss out on the special offer!
Be sure to return to this page when you're done.
More about the Programme
---

Here's what some of our students had to
say about the programme:
"I have been spending some time on the values / beliefs section of the course and it has been a fascinating and liberating process. It has been so amazing that I just had to tell you how happy I am to have found this course and what an extraordinary journey it offers!
There are so many things of value that you personally add which I also wanted to thank you for; the professional website, the online forum which I have no doubt will grow into an incredibly supportive community, the efficiency and user friendliness of New Insights Africa, but mostly for the feedback that you provide. I have found the comments you make and the examples you give to be so helpful and I really appreciate the time you take to share your knowledge.
It has been a real pleasure working through the course and having your guidance and I am so happy to be associated with the integrity and professionalism (obviously values of mine!) of New Insights Africa."
- Tania Potter (Trainee - Kloof, KwaZulu Natal)


"I studied through a variety of institutions for many years... universities, colleges and eventually New Insights Africa. I have never been able to learn a new skill faster than with New Insights Africa.
The product is excellent. It gets to the point and stays there. The study material draws on psychology, metaphysics and principles of human peak performance.
The materials and resources are passionately compiled and the coaching model certainly works. My clients are SHINING and that, to me, is the acid test. New Insights Coaching WORKS WONDERS! I am proud to use this product in service of mankind."
- Gavin Fisch (Trainee - Wilderness, Garden Route)


"Dealing with New Insights Africa has been easy, effective, fast and competent. The programme is easy to understand and I don't need a dictionary to read the English (I'm Afrikaans)! The service I have received to date has been very good."
- Andries Fourie (Trainee - Durbanville, Western Cape)


"This was one of the most, if not the most, worthwhile courses I have ever completed. The New Insights Life Coach Training programme is packed with information of a high quality - and even if you do not go on to become a coach, the material will change your life."
- Penny Holburn (Certified Coach - Johannesburg, Gauteng)


"The New Insights coach training programme is well presented, accessible straight-forward, inspiring, as well as fun to work through! The high quality content is engaging and informative and draws on the experience and research of extremely well-informed and respected teachers in the field of personal development.
The 13 session coaching programme meant that I had a fantastic tried and tested programme to start coaching with immediately which allowed me to get out there and start coaching as soon as possible. This enabled me to build up my confidence and experience a lot sooner!
The support that I got from New Insights was absolutely fantastic. One can feel isolated while doing home study, but I never did. I had constant support in the form of The Forum and directly from Bill Burridge himself.
I cannot recommend the programme more strongly."
- Nicky Attenborough (Certified Coach - Noordhoek, Western Cape)


"To be honest, I was a bit worried about the fact that the New Insights program seemed so much less expensive than most other courses I researched in SA. I needn't have been! The comprehensive nature of the training and Bill's ready accessibility just blew me away. The course is great value and very effective."
- Karen Cottle (Certified Coach - Now living in the UK)


Read More Testimonials
---

For the month of Love we'll even include
a confidence-boosting

BONUS!
There's something else we'd like to give you if you buy the Programme in February!
We're totally committed to your success as a life coach! So we'll include the following fabulous mini coaching bonus CD at no extra cost.
If you have any doubts at all about your ability to succeed, Master Coach, Sharon Frith will quickly address them in this powerful audio programme
(Click on the image below for more details)!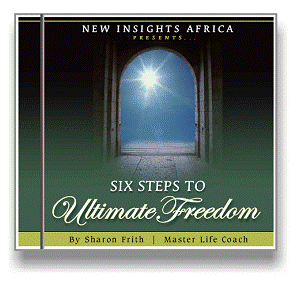 ---



We offer you THREE ways to
PAY
for the programme:

1. By Electronic Funds Transfer (EFT) directly into our bank account
2. By Credit Card (offline)
3. By Credit Card using our secure online payment facility
Please choose the option best suited to you and follow the instructions, for the option you have chosen, below:



Option 1 - Bank Transfer/EFT
Please note down the following banking details for New Insights Africa:
Account name: New Insights Africa
Account type: Current account
Account number: 073096121
Bank: Standard Bank of South Africa
Branch: Thibault Square, Cape Town
Branch code: 020-909

Transfer the amount of R14,969 (R13,130.70 + VAT @ 14%) into the account above and retain proof of this transfer. Then fax this proof back to us on 086-648-9988, together with a completed Application/Order Form, which you can download by clicking on the button below:




Option 2 - Credit Card payment (offline)
Please complete an Application/Order Form, ensuring that you provide all your credit card details. You can download an order form by clicking on the button below. Then fax the completed form back to us on 086-648-9988.
Your fax will be diverted to Bill Burridge's personal email account so you can be sure that your details are kept confidential and secure.
Please note that we only accept MasterCard and Visa at present.




Option 3 - Online Credit Card payment
Online payment is easy and secure. Please follow these step-by-step instructions carefully. We recommend you read through the steps first to familiarize yourself with the process before going ahead.
Please note that we only accept MasterCard and Visa at present.
STEP 1
Click on the button (below step 6) that says 'Click here to Make Payment'. You will be routed to a fully secure eCommerce payment gateway hosted by MyGate, a solution approved by both MasterCard and Visa and fully endorsed by one of the country's largest banks.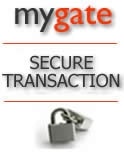 STEP 2
Complete the form with the amount you are paying and your credit card details (these details are never visible to New Insights Africa staff). When you have done this, click on the button marked 'Purchase' at the bottom right. You will then see another screen where you are asked to click on the button 'Confirm Purchase'.
STEP 3
Please be patient while the transaction is authorised. Once authorisation is complete, you will be directed back to a form on the New Insights Africa site where you will be required to submit your contact and delivery details.
STEP 4
Please complete your personal contact and delivery details in the form marked 'My Contact and Delivery details'. You will only be able to complete this form if your payment was successfully authorised. Note: If authorisation failed you will be directed to a failure notice on our site.
STEP 5
Please click on the button 'Submit Order' at the bottom of the form. Once you do this you will receive an automated email response from New Insights Africa to let you know we have received your payment and delivery details. Assuming everything is in order, we will commence arrangements to package and deliver your Programme.
STEP 6
Pat yourself on the back, sit back, relax and look forward to the start of an exciting new era in your life!!



| | |
| --- | --- |
| Special Offer Price R14,969 incl. VAT | |
---


If you encounter any problems?
Simply call New Insights Africa during working hours on 0861 106 460 or email us on bill@life-coach-training-sa.com


---

Your Free eBook

Romantic ideas for Valentine's Day
Click here to download your gift:


---