Partner/Family Special Offer


Pay by EFT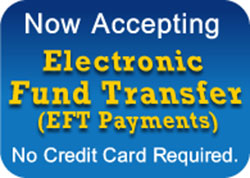 STEP 1:

Terms & Conditions



Before continuing, please ensure that you have familiarised yourself with our straightforward Terms & Conditions of Registration and Payment. You will be required to sign your acceptance of these on your Registration form.

You can read the T&C - and download them if you wish - from this link which will open in a new window:
Terms & Conditions of Registration & Payment

STEP 2:

Amount to Pay



If you need to be reminded of the correct VAT inclusive amount of fees for your chosen course option, please click on the link below and the relevant webpage will open in a new browser window.
STEP 3:

Account to transfer funds to



Please transfer the full amount into the following account - using your name as the beneficiary reference - and retain proof of payment:

Account name:  New Insights Africa
Account type:  Current account
Account number:    073096121
Bank: Standard Bank of South Africa
Branch: Thibault Square, Cape Town
New Universal Branch Code: 051 001
SWIFT Code (for customers outside of SA):  SBZAZAJJ

If you prefer you can download these details from the link below:

STEP 4:

Complete Registration Form



Please complete the form marked Registration Form: Sharing - 'Cash' Payment that you can download from the link below.

If you have any problems with this, please contact us and we'll send you a form via email.

Registration Form: Sharing - "Cash' Payment

STEP 5:

Send Documents to New Insights
Please fax your completed registration form and proof of payment to New Insights Africa on:

086 648 9988.

Alternatively you can scan and email the documents to the email address you have on file for us (not shared here to prevent spam attacks):

STEP 6:

Sit back and relax!



The first registering spouse, partner or family member will receive delivery of the programme material that you will be sharing.
We will keep in regular contact with you during your two-year certification period and you are always welcome to contact us at any time.