PROGRAMME Registration
AND Enrolment

THE New Insights Life Coach
Training and Certification Programme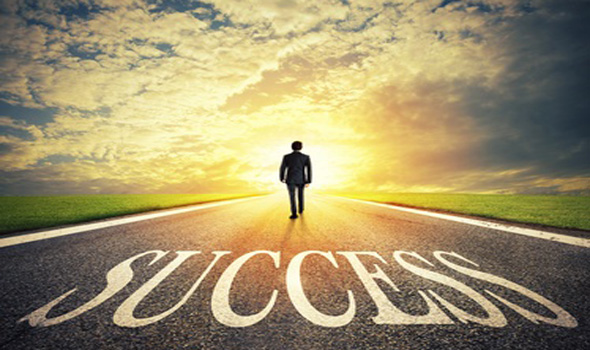 YOUR JOURNEY to BECOME A SUCCESSFUL certified life coach starts RIGHT here!
---
Congratulations!
You've made what could well be a life changing decision.
Just a few simple steps separate you from starting an enlightening and rewarding journey towards becoming a certified, professional and
very successful life coach.

---
please start by reading OUR
Terms & Conditions
Before continuing, please ensure that you have familiarised yourself with our straightforward Terms & Conditions (T&C) of Registration and Payment.
The T&C form part of the Agreement you will enter into with New Insights upon enrolment. You will be required to confirm, on the online registration form, that you agree to abide by these T&C.
You can read the T&C - and download them if you wish - from the following link, which will open in a new browser window:
Terms & Conditions of Registration & Payment
NEXT, PLEASE Choose HOW YOU WISH TO PAY



You can choose to pay the full amount upfront (Option 1 below) and benefit from our lowest fees
OR ...
You can apply to take advantage of our convenient Easy-Pay-Plan facility (Option 2 below), which involves a modest initial payment followed by a number of monthly instalments.

If you need to be reminded about the detail of our course fees and payment options please click here to open a new browser window with this information (or choose 'Fees and Payment Options' from the menu bar on the left).

---
option 1:
pay in full upfront


The  online secure EFT and credit card payment facilities offered here are managed by global payment solution provider, Wirecard (formerly MyGate) ensuring you the peace of mind of knowing your transaction and personal data is fully secure.
Please click on the button below that represents your chosen certification track and delivery location. You will then be taken to the relevant Wirecard managed payment page.
After payment is successfully made you should be directed back to our website to complete the online programme registration form. If, for some reason, this does not happen please contact us asap.
Our practice is to include a receipted invoice with your programme material. In the event that you/your sponsor requires an invoice in advance of payment please free to contact us with your requirements.
Should you experience any problems with the online payment process please be sure to contact us and we will endeavour to assist you or make alternative arrangements.
PLEASE NOTE:
If you would like to pay by EFT/bank transfer but prefer not to use the Secure EFT facility below, please click here to be taken to the instruction page to pay manually. 
SA Bank account holders
As a South African bank account holder, you have the option of making payment online through either our secure EFT facility or by credit card (Master/Visa only).
Pay for CLASSIC Track
Delivery within South Africa
R18 975

Pay for PRO Track
Delivery within South Africa
R31 625

NON SA Bank account holders
If you do not have an account with a South African bank then Secure EFT will not work. You should choose the credit card option (Master/Visa only).

Pay for CLASSIC Track
Export within Africa
R19 000
Pay for PRO Track
Export within Africa
R30 000

---
option 2:


apply for OUR easy-pay-plan FACILITY




You are most welcome apply for our convenient  Easy-Pay-Plan facility. (Approval is subject to a simple propensity-to-pay credit check through the TransUnion credit bureau).

If approved, you will be required to make a modest initial upfront payment to secure the courier dispatch of your programme material and to agree to pay the  balance by monthly debit order.
You can choose one of three plans to suit your needs, with monthly instalments payable over a period of either  6, 12 or 18 months. We give you the flexibility to choose to start these payments either in the month directly after you enrol or in the month following that.

Details of the initial and monthly instalment amounts payable are shown in the tables on the Fees and Payment Options page.
If you are from a non African country, an additional courier premium will be factored into the monthly instalments payable. Please contact us for a quote and further details.

SA Bank account holders
If you are a South African bank account holder you may choose to have the monthly payments debited to either your bank account or your credit card (Master/Visa only).
NON SA Bank account holders
If you are a resident of another country with a non-SA bank account, you will need to have a valid credit card (Master/Visa) against which we can process the monthly debits.
IMPORTANT NOTES FOR all applicants
Readiness to enrol:

Kindly proceed with the application below only once you have made a firm decision to enrol and are ready, willing and able to complete the enrolment process within a further 2-3 days after approval.

The review and approval of your application involves a certain investment of time and money on our part. We therefore respectfully ask you not to make a speculative application out of curiosity. 
Sponsored applications:

If another person has agreed to take responsibility for sponsoring the payments on your behalf, please request your sponsor to complete this application.
Next steps:

Once you have submitted this application, we will email you to let you know if it has been approved. This normally takes a few hours but in some cases may take up to two days.
If approved, we will provide you with a link to another page on our website where you will be guided to complete the three remaining steps in the enrolment process, viz.:
Complete, sign and return the debit order mandate that we will send to you (sponsor)

Make the initial payment required (sponsor)

Submit the online registration form with personal and delivery details (trainee life coach)