Subscribe to the




Life Coach Directory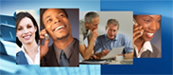 Well done on becoming certified!
You passionately applied yourself to studying the New Insights coach training programme, diligently completed your assignments, successfully wrote the theory exam and completed around 50 hours of practice coaching!
You deserve to be successful

You have shown that you have what it takes to become a successful life coach. But as you look to the future and getting a steady stream of wonderful clients you'll need to turn your focus to marketing yourself.

Let's face it ... there's plenty of competition out there so the issue for you becomes ...


How do you differentiate yourself?
This is where we can help.

At New Insights Africa, we've invested a great deal of time and effort to design a website that will offer the public a professional and convenient online directory of life coaches.
And not just any life coaches ... it's dedicated to those coaches who have been trained by New Insights!
So your profile won't get lost amongst hundreds of others.
The benefits of subscribing
We've designed the Life Coach Directory with one thing in mind – promoting our coaches so that they can get more business. Here are some of the reasons why we think its a 'no-brainer' that you should subscribe:
The Life Coach Directory features

only

life coaches and life coaching and is dedicated to New Insights trained coaches.
The site is Search Engine Optimized on the most important keywords that prospects use when looking to hire a coach.

Targeted traffic is now directed to the site directly from the NIA website.
We regularly promote the site through our Blog that has attracted thousands of subscribers interested in life coaching.
We also promote the site to the public with a separate, targeted online campaign utilizing Google Adwords and/or Facebook.

NIA will direct all enquiries from people wanting a coach to the new site. We don't recommend coaches to people. We send them to the Directory to let them make their own decision.

The site is easy and convenient to use. It is easily searchable by location, fee structure, gender, language, coaching medium and coaching niche/speciality.
Visitors are presented with a variety of useful articles about why to hire, and how to choose, a coach.
The front page profiles a 'Featured Coach' using a random selection tool that changes the featured coach each time the page is refreshed.

Useful 'Fast Facts' about each life coach are displayed to help the directory user.

When you subscribe you are not limited to a short introductory profile. You can include a detailed profile with up to 2,000 words,  together with a high quality picture.

All applications for a coach are first routed through New Insights Africa before being forwarded to the requested coach. This protects you from spammers and people wanting to sell to you.

The fees to subscribe



Subscription to the Life Coach Directory will cost you just...
R250 per month
This cost, which includes VAT, should qualify as a genuine tax deductible expense in your business.
Just think about it. Most coaches will need to gain only ONE extra client during the course of the YEAR to more than cover the annual subscription.
Even if you derive just ONE extra coaching session per month by having your profile on the Life Coach Directory, you've scored!
For a small monthly fee you'll be leveraging the reputation and substantial advertising budget of New Insights Africa to your best advantage.


Our undertaking to you
Hopefully you are familiar with our mission to bring personal Freedom, Confidence and Growth to people from all walks of life in South and southern Africa?
By promoting our wonderful certified coaches to the public we also promote the achievement of our mission, which makes us happy!
So, here's our undertaking...
We will direct no less than 70% of the revenue we receive (after deduction of tax) towards advertising and promoting the
Life Coach Directory.

We hope you'll agree that's a WIN-WIN approach!


---
Subscribe now in four easy steps:



There are four easy steps you'll need to take to register your subscription…
STEP 1:
Please read the simple Terms and Conditions associated with subscribing to the Life Coach Directory. By registering to have your profile displayed on the Directory you will be deemed to have read and accepted the Terms and Conditions of subscription.
You can download the T&C here (if you have difficulty with this contact us):
Terms & Conditions of Subscription and Use
STEP 2:
Please complete the Debit Order Mandate that will enable us to process a monthly debit to your chosen bank account for your subscription. You can download the form from the link below (contact us if you have any difficulty with this):
STEP 3:
Please complete the online Registration Form by clicking on the link below.
You'll notice that you will be asked to submit a detailed profile and photo or logo separately to complete registration. The photo should be 170 pixels x 170 pixels but we can re-size a larger photo if you don't have the capability to edit it yourself.
These additional requirements should be submitted to Bill on the address you have on file for him (not listed here to prevent spam attacks).
STEP 4:
Once you are notified that your profile has been loaded and you are sent the link to your page, please Approve it (or request any changes) within seven days.
After your profile has been live on the website for a month or two, Google your name in pages from South Africa and see if your LCD profile listing appears on page one of the Google search.
Our bet is that it will :-)



---
And by the way ...

Special discount for Journal@NIA coach members
By subscribing to the Life Coach Directory AND Journal@New Insights (as a full coach status member) you will save 20%. Get the full package deal (both subscriptions) for just R400p.m.