Six Steps to
Ultimate Freedom
by Sharon Frith
International New Insights Master Coach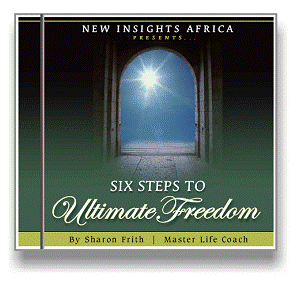 Discover what it is you truly want from life
This easy-to-follow yet incredibly powerful 70 minute audio CD was created by Sharon with one simple aim...:
...To help people like you discover what it is you truly want from life, how to achieve your life's purpose and live the life you've always dreamed about.
Sharon has helped many hundreds of people to become so much more than they ever believed possible by overcoming the subconscious blocks they have placed in the way of their success - and tuning into their life's purpose.
Now, through this ground breaking mini-coaching programme, Sharon will expertly guide you through a process that will help you to become the best you can be, by releasing the amazing power you have within.
Six Steps to Ultimate Freedom is an absolute must for anyone who is embarking on a major change in life and who wants to face it with the confident self-belief and excitement necessary to make the very most out of it.

Powerful Preparation for Trainee Coaches
This product is a real confidence builder and dose of inspiration and comes highly recommended for anyone starting out on the journey to become a practising life coach.


About Sharon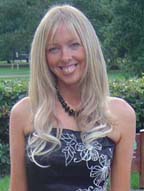 For Sharon, the key to a fulfilling life is simple. In her words: "I believe in living my life in accordance with those things I truly value the most…
…happiness, fulfilment, love, freedom and success."
Since making the decision in 2005 to turn her back on an unfulfilling desk job and train with New Insights to become a life coach, Sharon has enjoyed international coaching success, helping hundreds of people to make different and empowering decisions to live happier, more abundant and more fulfilling lives.
Sharon has devoted the last four years to discovering her true purpose in life and living life according to what is truly important to her. She argues:
"If you live your life feeling you should be doing this or that then it is because you are living your life according to what someone else believes to be right for you, not what you know is right for you. Why give away your power to others?"
Fuelled by her desire to help thousands of people get the most out of life, Sharon set about creating this succinct yet remarkable audio coaching programme.
Six Steps to Ultimate Freedom is designed to encourage and inspire you to make the changes necessary to lead a life of purpose and joy.
Sharon says:
"In my experience, even small changes can add up to make a very big difference. The key is to follow your heart with absolute conviction."


What others have to say about Sharon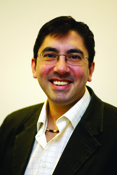 "In the relatively short time I have known Sharon I can honestly say that I have learnt more from her than from anyone else in my life. Sharon's inspirational coaching and unwavering belief in me, is one of the key reasons that I got to become the proud MD of Endeavour Coaching."
- Andy Eves, Entrepreneur, United Kingdom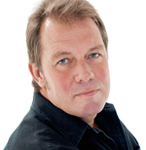 "I have been blessed with the great fortune to have Sharon as my Coach, a young lady who simply exudes positive vibrations and who would never take 'I can't' for an answer.
My initial, uneducated conviction - that effective coaching could only happen face-to-face - was completely shattered by Sharon. She has a wonderfully friendly, inspiring and uplifting telephone manner, complemented by a great sense of humour. I ended every single session on a high, no matter how I felt at the start.
Meeting Sharon face-to-face just confirmed what I already knew. She is an energetic, vibrant, bubbly personality who clearly loves working with people to help them find and apply the very best of themselves."
- Bill Burridge, Founder and Owner, New Insights Africa