"For People who are Passionate about People!"

A Profound Reminder
by Sharon Frith
(UK)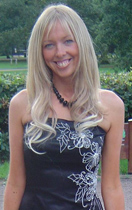 Well, what can I say about this book!

As someone who has read hundreds of personal development books over the last five years, this book was simply wonderful! 

It offered me a profound reminder (at the perfect time) of the most valuable lessons needed to show me how to believe in myself and reach my true potential. 

We come up against so many little things that conspire to put us down in every day life. As an effective counter, this little book has been a good friend, providing me with gentle ways of changing the way I think. 

If this is the first book of this kind that you have ever read, you simply couldn't have a better introduction. 

I hope you enjoy it as much as I did :-)

Sharon Frith, UK
Join in and write your own page! It's easy to do. How? Simply click here to return to A Boerewors Roll for the Soul Reviews.