Unleash  Your  Passion  for  People

Unleash  Your  Passion  for  People

Discover how an overworked, overstressed employee found pURPOSE, MEANING AND PERSonal freedom THROUGH life coaching.

---
I'm bill burridge, owner of new insights.
I'M SO PLEASED TO 'MEET' YOU!

Bill Burridge, proud South African
Hi there,
I'm Bill Burridge.
I'm really grateful you found your way to our website. Thank you.
I've come to understand the Law of Attraction and appreciate the important role it plays in our lives.
Today, I'm a firm believer that we get drawn to things for a reason. Even if we are not consciously aware of it, we get presented with those opportunities that match our growth and development needs at the time.
I wonder - could it be that this is why you have been drawn to New Insights?

Look, I haven't always been a proponent of this so called universal law.
I was originally trained as an engineer and was pretty sceptical of anything that didn't pass the test of logicality and rationality.
But that all changed for me when I discovered life coaching.
If you'll bear with me, I'd like to share a little of my story in the hope that some, or all of it, may resonate with you.
LONDON CALLING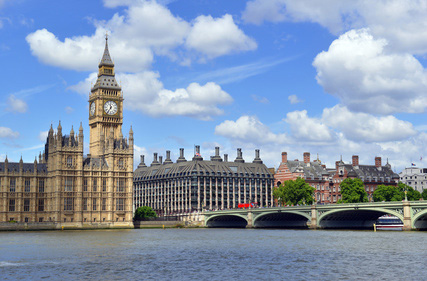 The relevant part of my story begins in 2006 in London.
At that point I had been in employment for 27 years.
The first 6 were spent working for a construction company as a civil engineer. During the following 21 years I worked for a giant multinational company,
During most of this time my family and I lived in Cape Town, South Africa. But I landed an assignment in London, my country of birth, and my family and I relocated there for the final 6 years of my life working as an employee. 
We chose to settle in the country, to the south of London, where the lifestyle was slower and more relaxed, making for a happier time for my wife and my two schoolgoing children.
The sacrifice, for me was a long commute.
'WILLING SLAVE'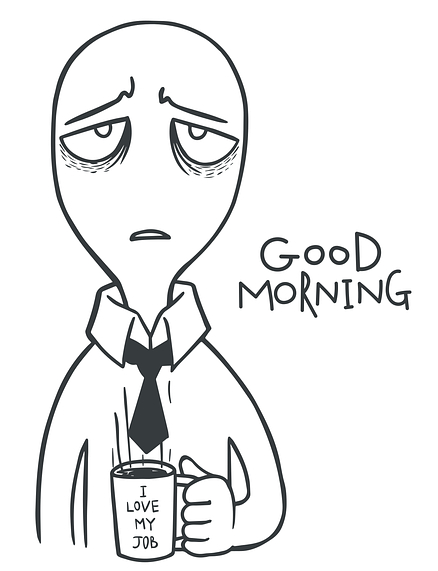 Looking back, I realise that, like so many others, I had become a willing slave to the corporate rat race.
During weekdays, at 6am sharp, I would be jolted awake from a deep sleep by my dreaded alarm. In the UK at that time of the morning it would be pitch dark, at least for most of the year.
I would shower, change and venture out into the gloom to begin a two-hour commute. After stints spent in my car, on a train, on the tube, and on foot. I would finally arrive at the office and make a hasty beeline for the nearest coffee machine.
At around 6.15 pm, I'd check out and go through the entire process again in reverse. All going to plan, I'd arrive home shortly after 8 pm, by which time both kids were already in bed and asleep.
I'd spend a few precious minutes exchanging experiences about the day with my wife, Jenni, Next, I'd warm up my dinner in the microwave and retreat to the lounge to goof out in front of some mindless TV for a couple of hours. Then I'd haul myself off to bed and get some much needed rest in preparation for the same arduous routine the next day.
Thankfully, my work was stimulating and the pay and benefits were good. But it was very demanding and there was more to get done than the hours in the work week allowed, so the overflow would gobble chunks out of my precious weekends.
On top of that, the typical corporate realities, involving internal politics, unrealistic deadlines, and frequent travel at short notice, meant having to endure constant low-level stress.
The three precious weeks of annual leave just couldn't come round fast enough each year. This fleeting break allowed me just enough time to reconnect with my family and recharge my depleted batteries.
LIVING FOR RETIREMENT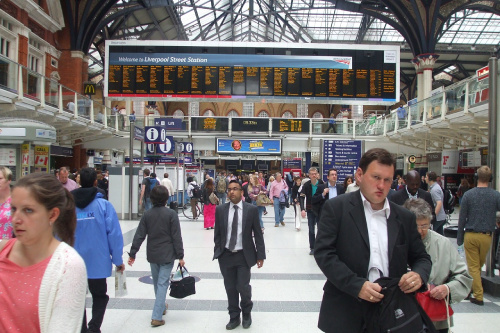 Occasionally, perhaps while waiting at a train station, I would reflect on this crazy time and energy sapping routine and how countless millions of others had to endure the same exhausting lifestyle.

I was one of the luckier ones, being on a fixed six-year assignment in London. After those six years I was at least guaranteed a change, even if that would bring with it some uncertainty.
For many others, the exhausting daily commute and disconnect from family represented a long-term sacrifice in exchange for the prospect (but no guarantee) of a reasonably comfortable retirement!
AN OPPORTUNITY FROM 'LEFT FIELD'

As if sensing my deep desire for a sea change in my life, as I contemplated the final year of my assignment, the universe presented me with an opportunity that seemed to come from 'left-field'!
At that time, a family member living in my adopted home of South Africa, had fallen on hard times. Jenni suggested we try and find a life coach to help.
Knowing nothing about life coaching, I consulted Uncle Google who guided me to a company called New Insights.
I called and quickly found myself talking directly with the owner, a man called Neil.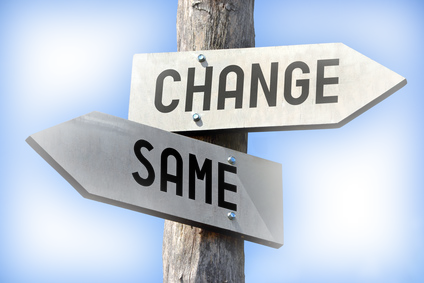 To cut a long story short, Neil and I agreed to meet for lunch in London. My expectation was that I would find out more about life coaching and come away with some advice on how best to help my family member.
But Neil somehow sensed my own anxiety. Being the consummate coach, he set out to ask me all manner of questions about my own life, my family, and the likely consequences of the impending end to my London assignment.
As the lunch engagement wound down, Neil shocked me. "It's you who will benefit most from life coaching" he told me. And with that he thrust a business card into my hand.
The card belonged to a young lady, and New Insights certified coach, called Sharon, based in Manchester.
A week or two later, feeling a strange mix of scepticism and curiosity, I decided to call Sharon.
LIFE HAS NEVER BEEN THE SAME
It is fair to say that my life has never been the same since.
The New Insights coaching programme that Sharon exposed me to, transformed my outlook on the world and reignited my passion and enthusiasm for life.
I was taken aback to find that what I gleaned from those sessions was simpler yet more powerful than anything I had learned from the past 27 years of corporate training programmes.
Sharon could see how impressed I was and quickly encouraged me to become a coach and share the tools and techniques I had learnt with others.
I soon found myself, in my spare time, actively coaching people from all over the world. I found this energising, inspiring and exciting.

I was doing something I loved, I was helping to change a few people's lives and I was making some great extra money in the process!
NEW INSIGHTS RE-BORN
I thought of all the people loving people who would jump at the chance to enjoy work as rewarding and fulfilling as this.
And that made up my mind.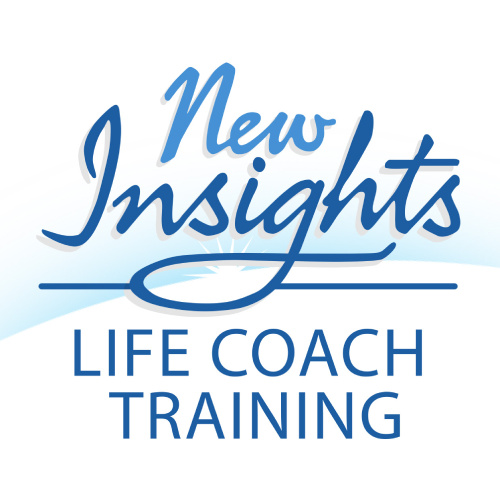 I made it my mission to take New Insights back to my adopted home country, South Africa.
New Insights Africa was born in 2007. Five years later, after Neil moved on to other fields of work, I had the privilege to take over New Insights in the UK and internationally.
During my time at the helm, New Insights has trained many hundreds of ordinary people to become extraordinary life coaches, helping clients to achieve their goals and dreams and lead their best lives.
If you are still reading this then I'd like to think that we may have the privilege of doing the exact same thing for you!
DO YOU CRAVE A LIFE OF PURPOSE, MEANING AND FREEDOM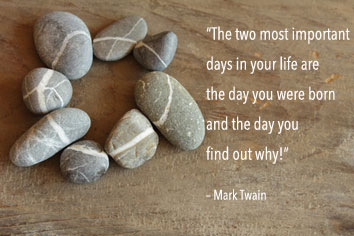 Have you ever considered that serving others may well be part of your life's purpose?
If, like me, you crave a meaningful and rewarding career that gives you freedom to work the hours you want, then life coaching may very well be exactly what you are looking for.
Life coaching is a career of the heart, rather than the head.
You don't need academic qualifications and a high IQ. You do need a passion for people, a high EQ and exposure to comprehensive, broad based, reputable training.
And that's where New Insights comes in.
TRAINING DESIGNED TO SUIT YOUR LIFESTYLE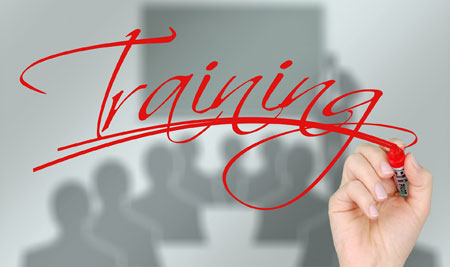 I've made it my purpose over the years to refine and develop New Insights life coach training into the best of its kind on the market today.
Quite simply, I want New Insights trained coaches to maintain a reputation for excellence and to enjoy an advantage over others in the market.

The New Insights approach to training is a simple one.
We provide world-class, in-depth, bang up-to-date training in a format that offers unrivalled convenience with caring, responsive support.
We know full well that you are likely living a busy, time-starved life. Perhaps you are currently in employment, running a small businesses or looking after your family or community?
That's why we have structured our certification training programme to suit your lifestyle, not our agenda.
You study and complete the practicals in your own time and at your own pace when it suits you best. We do not require you to travel anywhere, attend any events or be available at fixed times.
New Insights certified life coaches are trained for success by delivering outstanding results for their clients.
FIND OUT MORE
If you want the freedom, self confidence and personal growth potential that comes from being a New Insights certified life coach please click on the button below:

---
more ON bill burridge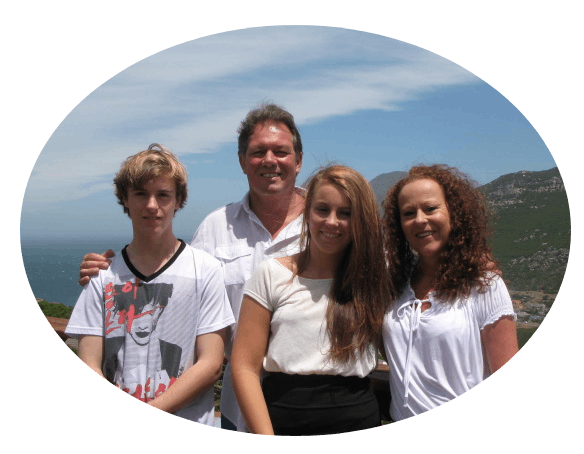 Bill Burridge and family a few years after returning to South Africa from the UK.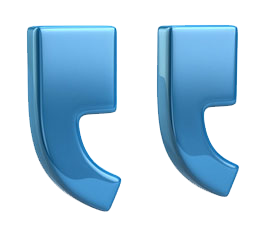 "My purpose in life
is to inspire people like you to LIVE the LIFE you LOVE!"
BLOG & PODCAST AUTHOR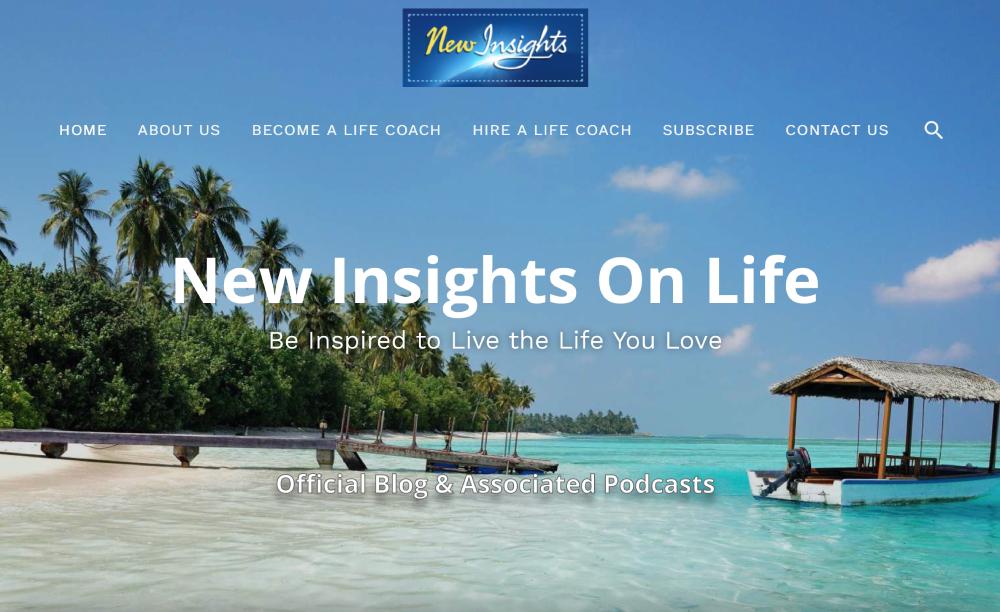 Bill Burridge is the author and editor of the award winning bi-weekly Blog, and associated Podcast, New Insights On Life.
He has written and recorded a wide variety of articles all focused on personal development and human motivation, within the overall context of life coaching.
Today there are well over 300 posts on the Blog. Most of the newer ones come with audio or podcast versions.
Interested coaches and members of the public are welcome to subscribe, completely free of charge or obligation other than to join the New Insights mailing list.
BOOK AUTHOR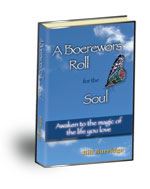 Bill Burridge is the published author of the motivational book:

A Boerewors Roll for the Soul - Awaken to the magic of the life you love.
The book was published by Authorhouse in 2010 and is available in paperback and eBook format from most well known and online book retailers.
BOOK CO-AUTHOR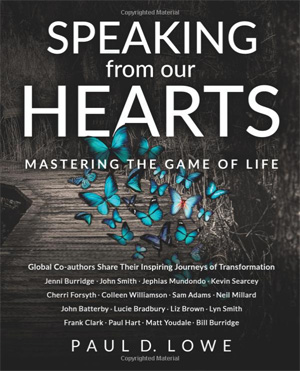 In 2017, Bill and his wife, Jenni, featured as co-authors for Paul Lowe's inspirational book Speaking From our Hearts.

In their respective chapters, Bill and Jenni separately describe their perspectives on a fascinating journey of transformation from seemingly polar opposites, both in their work and their outlooks, to being complementary partners in fulfilling the mission of New Insights ... to bring freedom, confidence and growth to people from all walks of life.
E-BOOK AUTHOR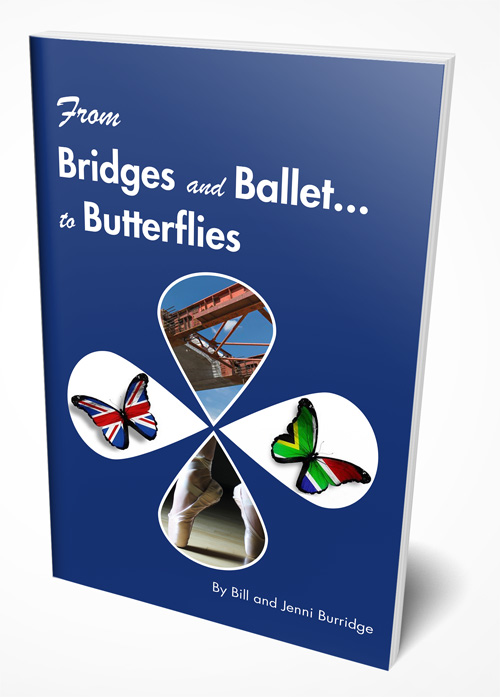 Bill & Jenni's insightful accounts are incorporated in a short eBook called From Bridges and Ballet to Butterflies.
Bill and Jenni have made this available to download free of charge for anyone who would like to read it at their leisure.
Simply click here to download this short eBook:
VOICE ARTIST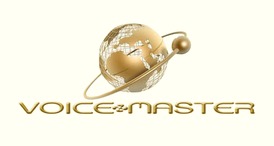 During the final year of his stay in London, Bill became involved in internal communications and opted to broaden his experience by enrolling for part-time Voice Artist training with the legendary Steve Hudson of Old Spice advertisement fame.
Steve owns and runs Voicemaster International and trains aspirant voice artists in his proprietary 'Hudson Technique'.
PODCAST INTERVIEWEE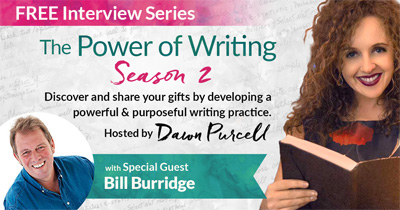 In 2018, Bill Burridge was featured in an audio webinar series called The Power of Writing, hosted by Dawn Purcell.
You can listen to the interview in which Bill spoke about the power of blogging and journalling.
FEATURED ARTICLE WRITER


In 2009, Bill Burridge was featured in SA Guide to Business Opportunities in an article about Wellness Coaching which you can download.

FEATURED ARTICLE WRITER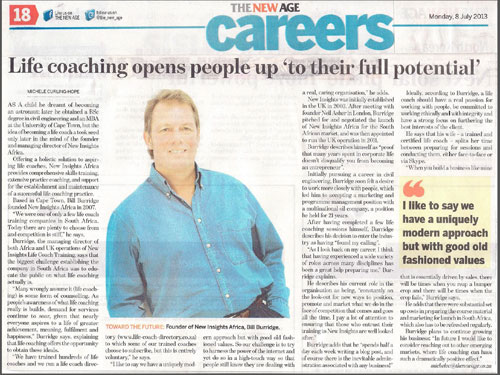 In 2013 Bill was featured in The New Age in an article about life coaching, which you can download.