UPGRADE TO VERSION 5
THIS OFFER IS EXCLUSIVE TO NEW INSIGHTS CERTIFIED COACHES WHO QUALIFIED ON PREVIOUS VERSIONS OF OUR CERTIFICATION TRAINING PROGRAMME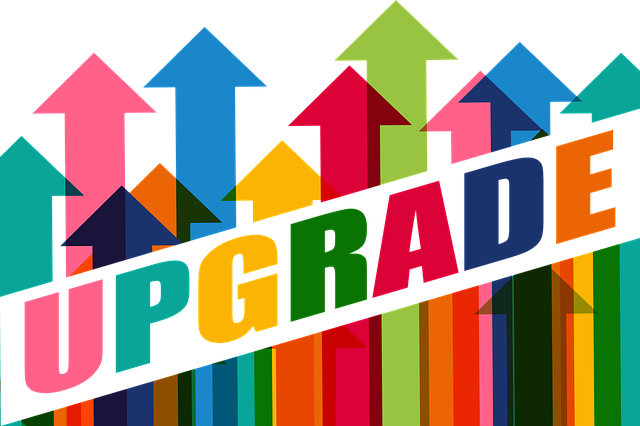 ---
We'll start by answering the most obvious questions that you are likely to have about this upgrade offer. If, as we hope, you decide to go ahead and upgrade, scroll to the bottom for details on the fees and how to enrol.

---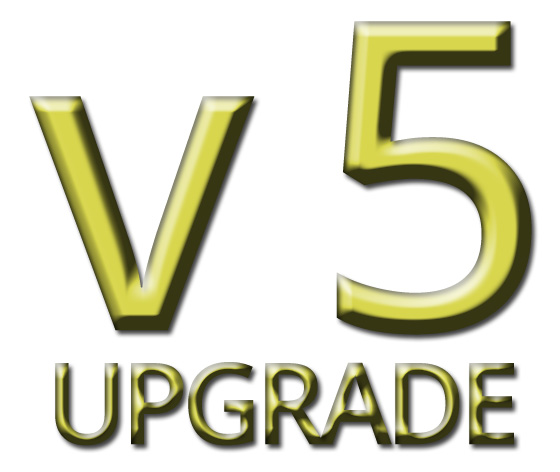 SO, WHAT HAS CHANGED IN V5?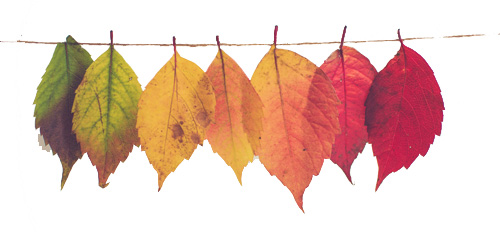 Version 5 represents a substantial leap forward from previous versions, 1-4.
Many important changes have been incorporated into the latest version. However, you can rest assured that we've taken care to retain all the core concepts, principles and overall philosophy that have always set New Insights training apart!
Here's a brief summary of the changes::

| | |
| --- | --- |
| | We have introduced I-N-S-I-G-H-T-S, our proprietary coaching model that provides a logical foundation and the relevant context for our skills training and the updated New Insights Life Coaching System. |
| | The Skills Training modules have been restructured. Topics have been re-ordered and re-grouped to complement the I-N-S-I-G-H-T-S model and improve the flow. More new information, along with more detailed explanations, visuals, exercises and examples, has been added. |
| | All seven Skills Training modules are now also available as audio files in mp3 format. |
| | The Life Coaching System has been extended to include 15 sessions. It, too, has been restructured to complement the I-N-S-I-G-H-T-S model and improve the overall flow. |
| | The Session Notes have been completely redesigned and updated. They are now electronically fillable, making  remote coaching sessions easier and more convenient to conduct. |
| | An all-new Coaching Session Guide has been introduced, with a detailed session-by-session walk through of the upgraded New Insights Life Coaching System. Guidance is also provided on how to run free-form or 'transactional' coaching sessions using a generic coaching model. |
| | To protect the integrity of the New Insights Life Coaching System and the exclusivity of New Insights certified life coaches, the concept of a Licensed Practitioner Coach (has been introduced (more about this below). |
WHY SHOULD I UPGRADE?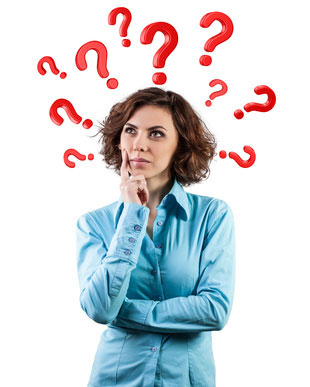 We suggest upgrading to Version 5 is a must, if:

You value the New Insights approach to life coaching and want to be brought bang up to date with the changes to the material and the various concepts, tools, techniques and skills we offer.
You want to be able to reference the latest Skills Training material in your practice.

You like the idea of a short refresher course that will update, reinforce and expand on your original training,  and thereby enhance your coaching skills.

You know the value of having a transformational coaching system to offer your clients, and you want access to the latest version of the New Insights Life Coaching System, the associated Coaching Session Notes and the new Coaching Session Guide.

WHY IS THIS REFERRED TO AS A BRIDGING COURSE?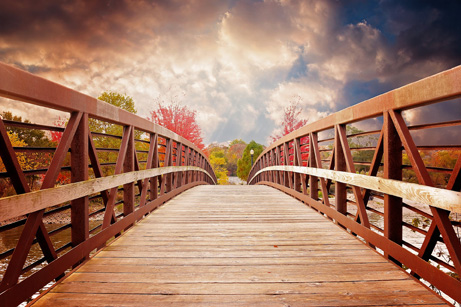 We've named it that because it offers you a simple 'bridge'.
The bridge will take you from where you are now (having completed certification some years ago on an outdated version of our training), to being a New Insights certified life coach bang up to date with – and able to take full advantage of – all of the changes and improvements built into our training.
You'll also have the option to license our new and improved Life Coaching System for use in your coaching practice.
DOES IT REQUIRE GOING THROUGH THE ENTIRE CERTIFICATION PROCESS AGAIN?

No, not at all.
The idea behind the Bridging Course is to recognise your prior certification and to build on that by familiarising you and bringing you up to date with all the changes that have been incorporated into our training since then.
Although you will get access to all the new skills training material and the new Life Coaching System, this online course will focus on imparting information about the changes and you will be assessed according to how well you understand and can apply these changes.

HOW DOES ONE ACCESS THE UPDATED SKILLS TRAINING MATERIAL?

All of the newly updated skills training material will be delivered to you by courier as before. This cost of this is built into the course fee 😊.

HOW IS THE BRIDGING COURSE DELIVERED?
This course is entirely online, delivered via our new online e-learning platform, New Insights Online.
Once you enrol, you will be given login details to access the platform and the v5 Bridging Course.
WHAT DOES THE BRIDGING COURSE COVER?
This course will:

Guide you through all of the most important changes that we have incorporated into the Skills Training material, the New Insights Life Coaching System and the revised New Insights Code of Ethics.

The format for this, is five short presentation style videos.

Your understanding of the changes presented, will be assessed through a simple sixty minute online multiple choice exam with a 70% pass mark ( you can take this up to three times if needs be).

Familiarise you with the new Life Coaching System. We test your ability to apply it by requiring you to conduct just one full programme of practice coaching (sessions 1-15) with one client who will be required to submit three simple online feedback forms to New Insights.

IS THEIR A TIME LIMIT FOR COMPLETING the bridging course?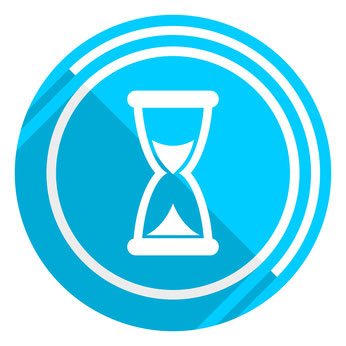 Yes.
The maximum time that we allow you to complete all the requirements for this course (including practicals) is a very generous 12 months from the date you enrol.

The total duration of the videos that walk you through the changes is only about 50 minutes. The practical work can be completed in 15 - 30 weeks (depending on whether you coach weekly or fortnightly).

So rest assured, you should easily be able to complete the course within 6 months or less.
WHAT IS A 'LICENSED PRACTITIONER COACH'?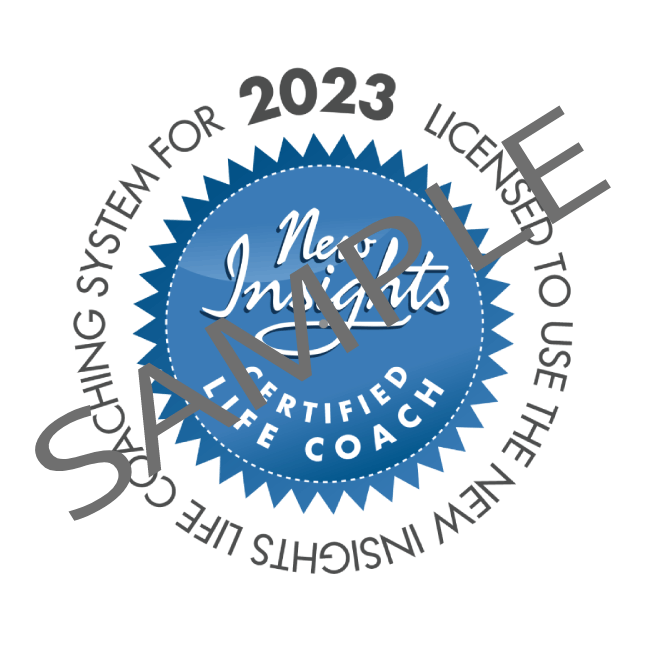 With the advent of version 5 of our training, we introduced a license agreement which sets out the terms by which New Insights certified life coaches may use the New Insights Life Coaching System in their practices.
This is aimed at preventing unauthorised use of the System, thereby protecting its integrity and the exclusivity of New Insights certified life coaches who choose to use it in their coaching practices.
The license is valid for a full calendar year and currently costs R2,400 + VAT (charged pro rata for the number of months remaining in the year). This fee can be paid annually upfront, or monthly by debit order.

Licensed Practitioner Coaches are distinguished by special augmented coach identifiers (see the sample above) and get full access to the Life Coaching System and Session Notes without the watermark restriction that is applied to the notes used in practice coaching.

Licensed Practitioner Coaches are exclusively entitled to list their profiles on the New Insights Life Coach Directory at no additional cost.

WHAT IS THE FEE TO UPGRADE?
The fee shown below is inclusive of VAT and courier delivery of the v5 Skills training manuals.

SA RESIDENTS
R9,200
(R8,000 + VAT)

OTHER AFRICA RESIDENTS
R10,200
*Includes an export courier premium. SA VAT is charged at 0%. Any VAT/taxes and/or duties levied by foreign authorities is not included.

CAN I PAY THE UPGRADE FEE IN INSTALMENTS?
Yes, if you are a South African resident. (Residents of other African countries who have valid Visa/Master credit cards are welcome to contact us to discuss payment plans).
We offer three interest free instalment payment options (4 months, 7 months and 10 months) for SA residents. See below.
The initial payment, required to secure dispatch of your programme material, is payable immediately by EFT. The remaining payments will be collected by debit order against your choice of bank account or credit card.

WHAT DOES THE COURSE FEE INCLUDE?
The fee includes VAT where levied, and:

Courier delivery of the following to your chosen destination.


– the all-new Skills Training material, Modules 1-7;




– the new Life Coaching System demo version with black and white notes in a ring binder file; and 




– the new Coaching Session Guide.
Enrolment in the v5 Bridging Course which is presented on our new online learning platform, New Insights Online.
HOW AND WHEN CAN I GET STARTED?
Whenever it suits you!
Simply complete the  payment and registration steps outlined below. Then  we'll arrange to send you the v5 programme pack and enrol you in the Bridging Course so you can get going without delay!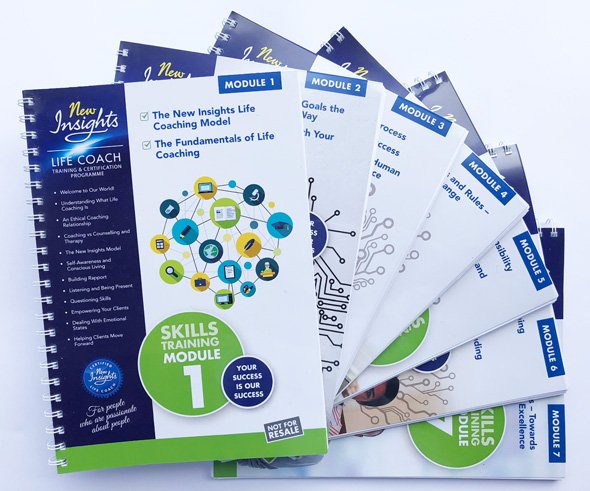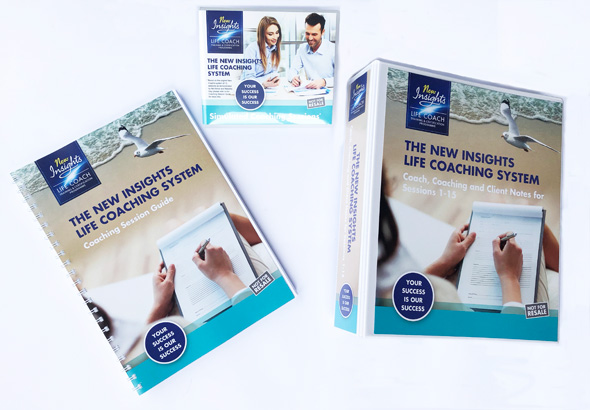 ---
REGISTER AND ENROL HERE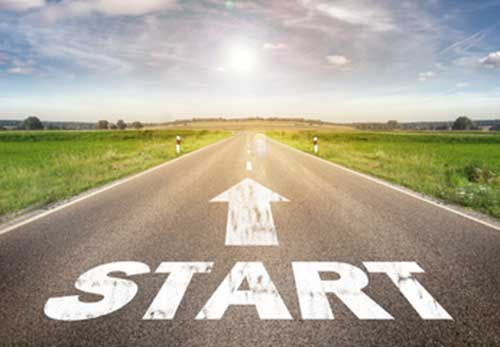 There are two simple steps involved in registering for this upgrade and enrolling in the Bridging Course.
STEP ONE. Make payment upfront, or opt to pay in instalments (the initial payment  becomes due immediately) and then...
STEP TWO. Complete the online registration form.

STEP ONE: Make Payment
| | |
| --- | --- |
| OPTION 1: IN FULL, UPFRONT, BY EFT | |
Please transfer the full upgrade fee into the following account

Account name:  New Insights Africa
Account number: 073096121
Bank: Standard Bank of South Africa
Universal Branch Code: 051 001
SWIFT Code (for transfer of funds from outside of SA):  SBZAZAJJ
So that we can expedite dispatch of your v5 programme pack please send proof of payment to us by email.
You can download these details, as well as the email address to which to send proof of payment, by clicking on the link below (this will open in a new tab/window):
| | |
| --- | --- |
| OPTION 2: IN FULL, UPFRONT, BY CREDIT CARD (MASTER/VISA ONLY) | |
Note: If payment is successful you should automatically be directed back to this page where you will need to complete the registration form in STEP 2 below.
Payment for SA Residents
R9,200
Payment for Residents of Other Africa nations
R10,200
| | |
| --- | --- |
| OPTION 3: BY INSTALMENTS (EASY-PAY-PLAN) | |
If you would like to take advantage of one of our Easy-Pay-Plan options please indicate this on the registration form in STEP 2 below.
We will send you a debit order mandate that you will be required to complete, sign and return. You will also be required to make the initial payment immediately, by EFT.
Unless you make alternative arrangements with us ...
If your initial payment is made on or before the 15th day of the month, your next instalment will be debited on the first working day of the following month.
If your initial payment is made after the 15th day of the month, your next instalment will be debited on the first working day of the month after the following month.
After making payment, or opting for the Easy-Pay-Plan, please finalise your enrolment by completing the online registration form below

STEP TWO: COMPLETE THE REGISTRATION FORM