"For People who are Passionate about People!"

Free Life Coaching

SIMPLY volunteer to help our trainee life coaches meet their certification requirements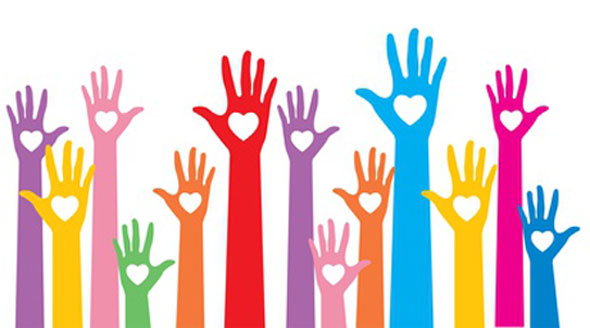 ---
Important

If you would like to take advantage of this offer, we respectfully ask that you read the information and guidelines provided on this page BEFORE you go ahead and post!
What's this all about?

Trainee life coaches with New Insights are required to conduct extensive practice coaching as part of the requirements for their eventual certification. 
Trainees are required to find a number of volunteers to practice with. To assist them with this, we have created this page, which endeavours to help them get connected with members of the public who feel they may benefit from volunteering for one or more coaching sessions.
Am I eligible to post here?

Yes, as long as you are either:
a potential volunteer CLIENT (a member of the public who would like to receive free life coaching; or
a bona fide TRAINEE life coach (must be currently registered and in good standing with New Insights)
If neither of the above apply to you we will not approve your post.

Is the coaching really free of charge?

Yes, our trainees generally do not charge for practice coaching. However, depending on the circumstances, some may request a nominal fee to cover any costs they may incur.

 I'm CONSIDERING VOLUNTEERING. WHAT SHOULD I EXPECT?

Firstly, it's important to bear in mind that you will be working with a trainee life coach.
Trainees are neither qualified, nor experienced coaches. If you want or need an experienced and certified coach, or if you are considering training with us and want to experience a session, we recommend that you visit our Life Coach Directory.

Secondly, coaching will be conducted in the trainee's personal capacity. Although the trainee coach may use the New Insights Life Coaching System, New Insights is not in any way responsible for the nature and quality of coaching you will receive.
Thirdly, depending on your requirements and the availability of the trainee coach, you may choose to volunteer for:
The two initial life evaluation and goal setting sessions; or 
A full transformative programme of 15 structured sessions; or
A single, less structured, free-form session.
Life coaching will, almost certainly, be conducted remotely, using Zoom or Skype or similar, although the face-to-face option can be negotiated with the trainee coach in the event that you happen to live close by.

How soon will I get a response?

We can not guarantee that you will receive a response if you post on this page and cannot give you any guidelines about how long you will have to wait. Other than approving posts, we do not monitor the interactions between the trainees and members of the public.
From time to time we clean up posts on this page by deleting those older than 12 months, or posts by trainees who have since become certified.
How DO I register my interest?

If you wish to respond to an existing post, simply post a comment on that post.
If you wish to create a new post for others to comment on, then, in the form below, in the field marked 'Title of post', please enter the following:
IF YOU ARE A VOLUNTEER CLIENT:
Enter the word "CLIENT:' along with your name and location. Note that because Google can index these posts, we recommend you use your first name only and a general location if your post contains sensitive information. 
For example: CLIENT: Joe, Midrand, Gauteng
Once you have done that, please click on the link below the box to complete the post (there's no need to enter your name and location again in the expanded form).
Please familiarise yourself with our Privacy Policy by clicking here.

IF YOU ARE A COACH-IN-TRAINING WITH NEW INSIGHTS:
Enter the word TRAINEE: along with your name and location.

For example: TRAINEE: Freda Bloggs, Knysna, Western Cape.
Once you have done that, please click on the link below the box to complete the post (there's no need to enter your name and location again in the expanded form).
Please familiarise yourself with our Privacy Policy by clicking here.

---
Post here:
Please enter the title of your post in the box below by referring to the instructions above. Then click on the link below the box to complete your post (there's no need to enter your name and location again in the expanded form):



Current Posts:
Here is a listing of current posts from trainee coaches and volunteer practice clients: Please click on the post title to read it, and any responding comments in full.