"For People who are Passionate about People!"

ONLINE Life Coaching COURSE
FOUNDATION LEVEL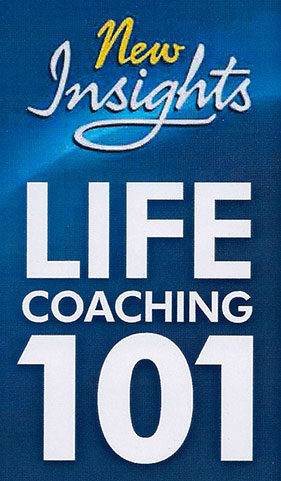 ---
"New Insights Life Coaching 101 is a must-do introductory online life coaching course for anyone who is curious about whether, how, and what it takes to become a professional life coach."

---
Quick Facts:


EXCLUSIVELY ONLINE STUDY
Utilising the brand new New Insights Online learning platform. Enrol and get started whenever it suits you!

NO PRE-QUALIFICATIONS REQUIRED
Bring your passion for people ... and curiosity

STUDY AS AND WHEN IT SUITS YOU.
Min. time required approx 3 weeks.
Ave. time required approx. 3 months.
Max. time allowed = 6 months.

3 INFORMATION RICH MODULES, 2 MINI-ASSIGNMENTS, 1 SHORT EXAM

PERFECT PREPARATION FOR OUR FULL CERTIFICATION TRAINING PROGRAMME
(Though not a prerequisite).

INEXPENSIVE AND GREAT VALUE FOR MONEY
Scroll down to get information on the current fees and payment options for this course, as well as details of our special offer.

course overview: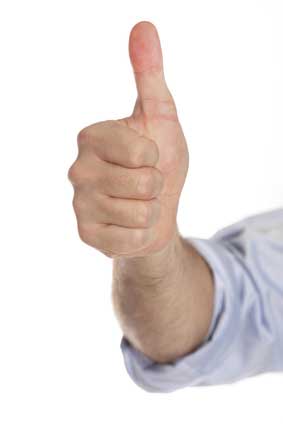 New Insights Life Coaching 101 is an introductory level online life coaching course specifically designed for those who want to gain a good grounding in life coaching and get assistance with deciding  whether to take things to the next step and invest in professional certification training.
This online life coaching course was created by Bill Burridge, owner and Managing Director  of New Insights.
Previously designed for home study purposes, this course is now exclusively available via the convenient New Insights Online learning platform.

course oBJECTIVES: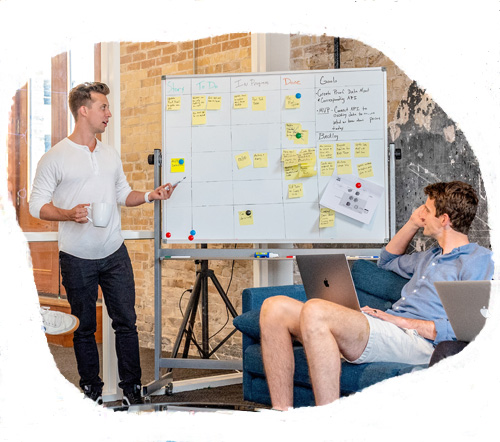 The primary aim of this online life coaching course  is to provide the  student  with the following:
Substantial insights into what life coaching is, what life coaches do, what makes life coaching such a special career and what it takes to be successful in the industry.
An understanding of some of the most important concepts, skills, tools and techniques that life coaches use.
Assistance to help you decide whether or not life coaching is the right career for you, including decision support in the form of tools, recommendations and advice on whether to enrol in the full certification training programme and, if you decide to, how to plan accordingly.

course content:

New Insights Life Coaching 101 is offered as an online life coaching course at the foundation level and consists of three information-packed Modules, each of which includes numerous thought provoking ideas, examples and practical exercises.
Let's visit these Modules briefly:

MODULE 1 – LIFE COACHING EXPLAINED

"The perfect introduction to what life coaching is, what life coaches do and what determines their success."

In Module One you'll explore:
what life coaching is;

how it differs from other forms of coaching;

why it is such a fascinating and rewarding career;

what lies at the heart of life coaching;

what it's really like to be a life coach; and

what it takes to be successful.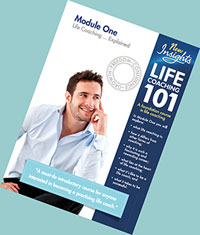 MODULE 2 – LIFE COACHING SKILLS & PRACTICE

"Wonderful insights into what makes people tick – and how life coaches work with that"

Module Two is designed to impart to you:
a high level overview of the life coaching skills, tools, techniques and concepts that a trainee life coach can expect to study and practice;
insights into your own life and what makes you tick;
a glimpse of the true power of life coaching.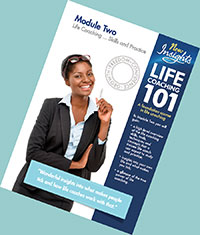 MODULE 3 – LIFE COACHING AND YOU

"Ideal preparation for taking the next steps towards becoming a great life coach."

Module Three will support you in:
getting real clarity on what you want from life;
testing how well suited you are to a career in life coaching;
overcoming inertia and dealing with your 'what ifs';
developing a personal plan of action to kick-start your life coaching journey.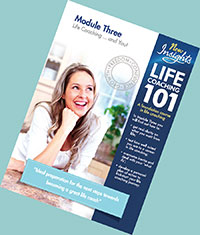 Course commencement and duration:

New Insights Life Coaching 101 offers you complete freedom and flexibility. The only restriction is that you must complete the course within a maximum period of six months of enrolling.
As this is an online life coaching course, you can enrol and start whenever it suits you.
You can study the material and complete the exercises in your own time and at your own pace within the six month period.

By spending just a few hours per week reading the material and completing the exercises and assignments you should easily be able to complete the course within three months or less. If you have plenty of time on your hands you could complete it in as little as just three weeks!

Course assessment AND CERTIFICATE:

The course is assessed by way of:
Mini Assignments

to be completed and submitted after M

odules One and Two. These are not formally marked by New Insights but we do provide comments to help ensure you're on the right track.
A

One-Hour Exam which you can take when you are ready after completing all three Modules and both mini assignments. This is an open book exam. All questions are of the type True/False, Multiple Choice and variants thereof.

A handsome certificate of completion, in digital format, is issued after successful completion within the six month period allowed.

What you can and cannot do with this course:

This course is not intended to equip you to practice as a life coach (that's the job of its big brother, the New Insights Life Coach Training & Certification Programme).
This course is designed to give you the kind of grounding in – and understanding of – life coaching that will fully prepare you to take the next important step, should you decide that this is the direction you would like to take.
That step would be to enrol in full certification training, such as the New Insights Life Coach Training & Certification Programme, that will equip you to become a professional life coach.

Completing New Insights Life Coaching 101 is not a prerequisite for our certification training.
However, it is strongly recommended if you feel a need to gain a better understanding what life coaching can offer you and whether this is a career you are cut out for, before taking the plunge.

Course Fees:

The required investment in this course is just ...

R1,955
INCLUSIVE
This special reduced fee is exclusively available to citizens and permanent residents of South Africa and elsewhere in Africa.
Not resident in Africa? Please click here.

Payment Options:

We offer you two convenient ways to pay.

By EFT / bank transfer

By Credit Card (Master/Visa only)


special offer: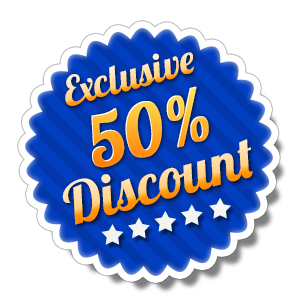 50% of the Life Coaching 101 course fee!
Enrol for the full New Insights Life Coach Training and Certification Programme (either CLASSIC or PRO option) within three months of successfully completing Life Coaching 101, and we'll allow you a discount equivalent to half of the fee paid for New Insights Life Coaching 101.

ENROL IN this course:

The registration and enrolment process for Life Coaching 101 is one and the same.
Please click on the button below to start your New Insights Life Coaching 101 journey!


---
Tap Here to Call Us during office hours or Contact Us anytime

---
Return from Life Coaching 101 to Home Page