A Life Coach CERTIFICATION PROGRAMME

unrivalled in quality, INTEGRITY and convEnience



---
The New Insights Life Coach Certification Programme is
so much more than just another life coaching course!

This in depth, hands-on training programme, is specifically designed for those who want the very best possible preparation for a successful career in life coaching, and is presented in an ultra flexible and convenient home study format.

You'll find everything you need to know on this page. The following seven minute informative video is the best place to start.

If you are viewing on a mobile phone we recommend landscape format.

---
New Insights is dedicated to one thing and one thing only ... providing the best possible certification training to people with a desire to become successful  life coaches.

We've been doing that internationally since 2003 and, more specifically, since 2007 right here in South Africa.
If we can call on that experience to offer just one bit of important advice to anyone thinking of training to become a life coach, it is this:
CHOOSE TRAINING THAT CAN GUARANTEE
YOUR ABILITY TO DELIVER GREAT RESULTS FOR YOUR CLIENTS!
Life coaching can be a wonderfully uplifting and amazingly fulfilling career. However, to sustain a busy professional practice you will, of course, need a steady stream of clients.
In the life coaching industry, new clients are sourced, primarily, from word-of-mouth referrals from satisfied clients.
In other words, the more you are equipped to deliver great results for your coaching clients, the more successful, sustainable – and enjoyable –  your practice will be.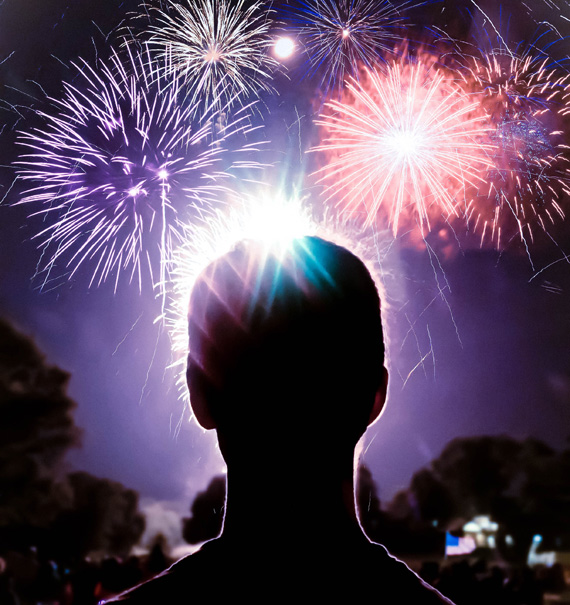 The New Insights Life Coach Certification Programme is designed with exactly this in mind ... ensuring you have absolutely everything you could possibly need to deliver the quality of results that will truly set your coaching practice apart.
There's a lot to tell you about this Programme, so let's start with  a summary overview and then get into more detail after that.
---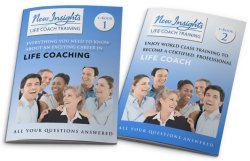 If you prefer to download information to read at your leisure, we offer two complimentary 30-page life coaching ebooks, in Question & Answer format, which you can request by clicking here.
Be sure to read ebook 2 for more on our life coach certification programme.
---
A SUMMARY OVERVIEW of the programme


Comprehensive, professional life coach training to prepare and equip you fully to coach for reward, either locally or internationally, in just about any niche market you may choose.

A broad based, in depth life coach certification programme that covers every important aspect of life coaching with a balance of theory and practical application. So much  more than just another life coaching course.

Choose from two alternative certification tracks, CLASSIC and PRO, to suit your individual needs. Click here to find out more.

The flexibility and ultra convenience of home study based training. The programme fee includes extensive programme material, courier delivered to you when you enrol, and yours to keep for life.

You have the flexibility to enrol and start your training whenever it suits you.  Click here when you are ready.

Study and train in your own time and at your own pace. Perfect for people already in employment or who lead busy lives.

Enjoy access to our various online Resources to support and assist you through the journey.


Duration to complete certification will depend on you. On average our trainees take between 9 and 18 months. We recommend you set a goal for 12 months.


Top quality support through email, telephone, our online Forum and other resources for up to a full two years if you need it!


Internationally and locally accepted and accredited programme and certification. Click here for more details.

Professional looking certificate issued on completion. You qualify to use our exclusive certified coach identifier in all your marketing and promotional material.


As a bonus you get substantive material offering advice and support for you to plan, promote and market your life coaching practice once certified.

Unrivalled value for money. World-class training for a very modest fee, which can be paid upfront or in instalments. Visit the Fees and Payment Options link for more details.

Optional opportunity to become an exclusive licensed practitioner with access to our proprietary, transformational  New Insights Life Coaching System after certification and be listed in our Life Coach Directory at no extra charge. Benefit from an amazing small business opportunity.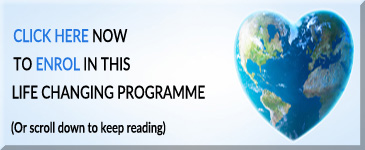 ---
a life coach certification programme that is world-class


At New Insights we certainly don't want to be associated with mediocrity in coaching.
We understand, full well, that our success is  closely linked with the success of our trained and certified coaches.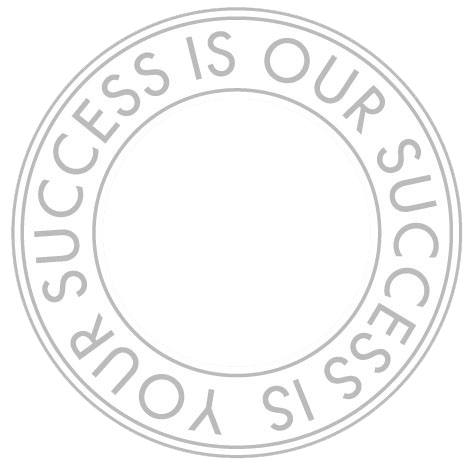 Many years of experience and caring research have gone into our training and we honestly believe our life coach certification programme, presented in a super flexible and convenient home study format, is  among the very best of its kind in the world.
If you want to be the very best life coach you can be and you want   Convenience, Affordability and Flexibility, combined with in-depth Practical Experience, Structure and Support, you need look no further than New Insights and our internationally accredited and respected life coach certification programme.
skills training THEORY that covers all the bases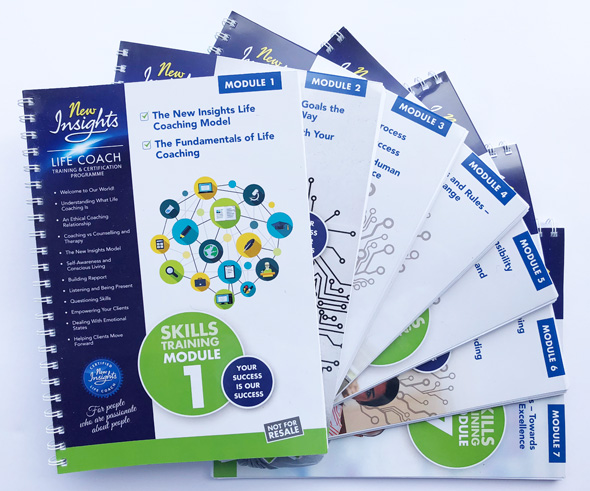 We've left nothing out in our quest to prepare you to be the best life coach you can be.
Our skills training modules are crammed with information, tools, techniques, exercises, examples, quotes, hints, tips and thought provoking insights. The writing style is non academic in nature and the concepts are presented in a way that is easy to understand and apply.
In seven modules, that comprise more than 60 chapters,  we cover everything including, but certainly not limited to:
the fundamentals of life coaching including building rapport, questioning, listening, self awareness, dealing with emotional states;
the coaching process and models, goal setting, contracting with clients;
understanding the process of change and the emotional states involved, developing action plans for success, self reflection, human needs, living a life of balance;
 the power of thought and the vital driving force that is our beliefs, values and rules;
taking personal responsibility, respect for diversity, communication and projection, Neuro-linguistic programming (NLP), using the senses in coaching;
self-questioning, life purpose, setting mega-goals, celebrating success, client retention strategies, ending and/or extending the coaching contract;
universal spiritual laws, strategies and techniques to help you attract and deal with different clients and situations, developing a 'coaching excellence' mindset and capability.

To view a brief extract from one of the Modules, please click on the image below to open it in convenient full screen Flipbook format.

(Please remember – this is just a tiny snippet of what's available in the programme!)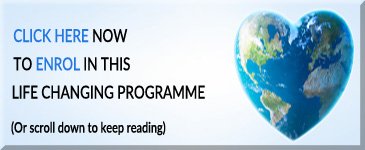 SUBSTANTIAL PRACTICE COACHING WITH a structured, TRANSFORMATIONAL
  coaching system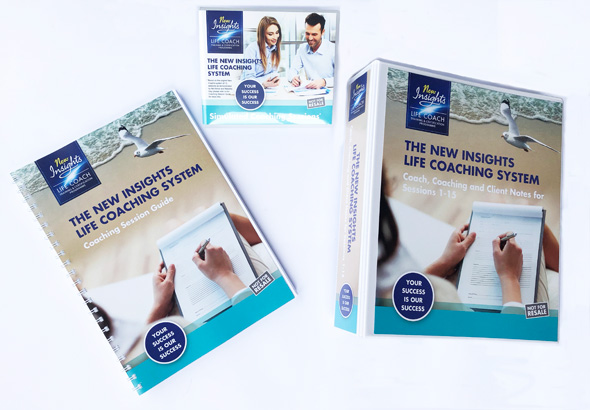 Extensive practice coaching forms an important part of the requirements for graduating from the New Insights life coach certification programme.
Practice coaching not only gives you  vital experience of coaching but it helps you build the necessary confidence ahead of starting out in your own professional practice.
We train you fully in both transactional coaching (no structured system) and transformational coaching (using our proprietary structured system).

For the purposes of the latter, we've created an amazingly effective 15-session Life Coaching System which you can try out in your practice coaching sessions.
This unique System incorporates specially designed coach, coaching and client notes for each session and comes with with a step-by-step guide  to its use and demonstration videos for each session.

Should you choose, once certified, you can apply to license this powerful personal transformation system for use in your professional practice.

To view a small extract from the Session Notes that make up the New Insights Life Coaching System, please click on the image below to open it in convenient full screen Flipbook format.

(Please remember – this is just a tiny snippet of what you will find in the System)!
helpful online facilities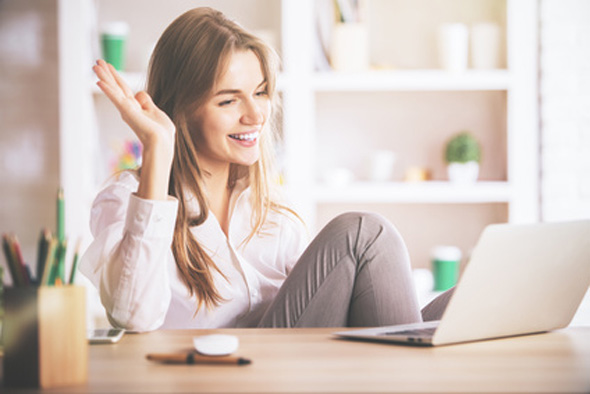 We offer a variety of online facilities to help enhance your training experience and provide the various resources you need along the way.  For example:

The Forum is a veritable gold mine of information. This where you learn, share and grow together with other trainees and certified coaches, by posting questions and offering  comments and suggestions on all the main topics covered in the training.
Journal@New Insights is a state-of-the-art online journalling platform that you can use to improve your overall self awareness.
Our award winning blog, Life Coaching Insights, contains over 250 insightful articles about human motivation, life coaching and general personal development.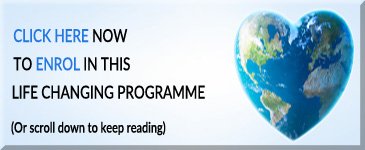 a ROBUST YET meaningful certification process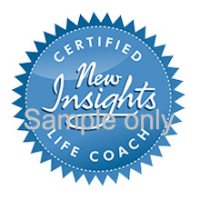 On completion of our certification requirements you will receive a professional looking certificate detailing your key achievements.
You will also be entitled to display our certified coach identifier (like the one on the right) on your website, in your emails and in other marketing material you may produce.

The CLASSIC certification process blends a balanced approach with suitable rigour and includes:
A Code of Ethics that you will sign and be bound by

Self Test assignments to be completed after each of the seven skills training Modules
A theory exam covering all seven Modules

Practice coaching (totalling in excess of 50 hours) using both free-form coaching and the New Insights Life Coaching System with a total of eight volunteers who are required to complete online feedback forms

A Self-Reflection Questionnaire
The PRO certification requirements take things a step further with a requirement that you submit a recording of two of your coaching sessions for our professional assessment.
You can read about the two alternative certification tracks, CLASSIC and PRO, by clicking here.

ASSISTANCE to plan, promote and sustain your coaching practice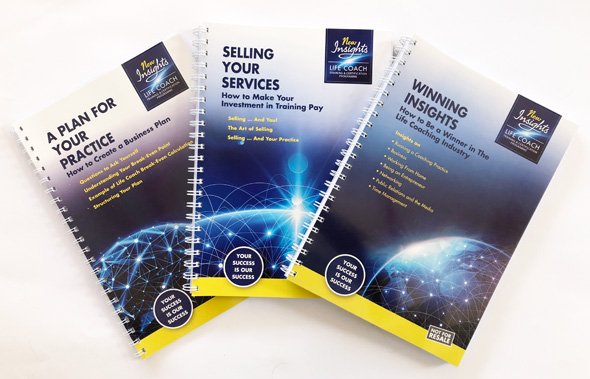 The New Insights Life Coach Certification Programme goes beyond ensuring that you are really well equipped to coach professionally.
We also offer you assistance with developing a plan for your practice and some sage advice and techniques to sell and promote your coaching services and maintain a thriving  practice into the future.
With our programme you get access to three excellent business practice support manuals, chock full of strategies, templates and advice aimed at giving you and your practice a real competitive edge.
To view an extract from Selling Your Services, one of the three business practice support manuals, please click on the image below to open it in convenient full screen Flipbook format.

(Please remember – this is just a small taste of what we have produced to help you establish and promote your practice!)
ATTENTIVE, caring SUPPORT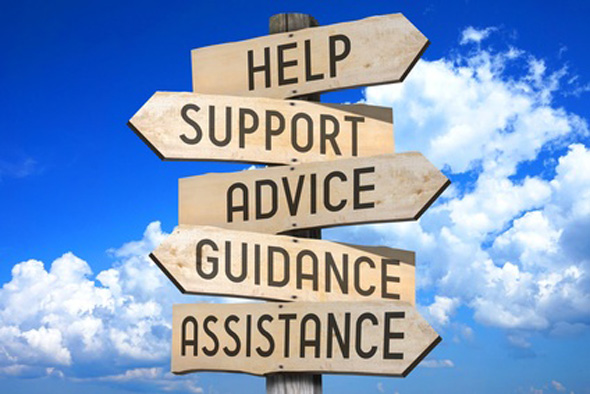 As a trainee life coach you can look forward to attentive and caring support from New Insights throughout and beyond the training experience.
We go the extra mile to make you feel part of a special group right up to and beyond your graduation as a New Insights certified life coach.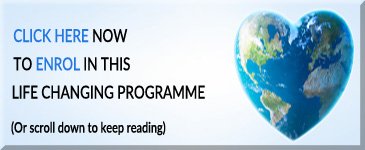 STILL WANT MORE INFORMATION?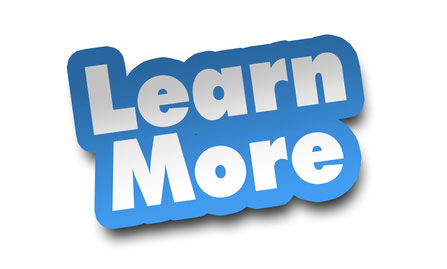 By now you should be getting a good idea as to whether  the New Insights Life Coach Certification Programme represents the kind of training that you really want to embark on.
If you like to find out more about different aspects of this Programme, please click on the relevant link below (pages will open in a new window/tab):

Find out more about our Programme Accreditations by clicking here.
Get more detail on the two Certification Options or 'tracks' that we offer by clicking here.
Want to know what the Programme Fees are and what instalment Payment Options may be available to you? Then click here.
For all other questions about the New Insights Life Coach Certification Programme, such as the following, for example:
Are there any prerequisites for enrolling in the programme?

How long does this programme take?
When can I start?
Will I need to travel anywhere?
How does this differ from an online course?

And many more ...
... please go to our Frequently Asked Questions page by clicking here.