New Insights Life Coach Training
VIP Life Coaches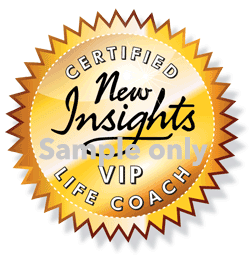 ---
Our VIP Coaches (VIP stands for Valued Independent Partner) have been handpicked from those who have achieved ELITE coaching status, which includes attending New Insights Advanced Coach Training.
Each VIP Coach has also received specific instruction in the systems and processes of New Insights.

As the title suggests, each coach acts independently and in his or her private capacity, contracting with New Insights to provide the supervision and coaching services that form part of the PRO course option.

Trainees who choose the PRO course option are encouraged to review the profiles of the VIP Coaches and to list their top three preferences.
Although the supervisor coach appointments are made at the sole discretion of New Insights Africa, every effort will be made to accommodate the trainee's preferences, where practical.

---
Mats Abatzidis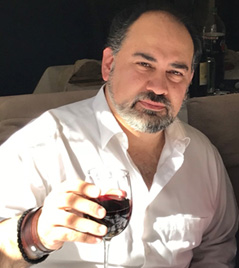 Mats offers a caring, supportive and inspirational environment in which his  clients are able to heighten their awareness of who they really are.

Mats, who is also a qualified veterinary surgeon, aims to help his clients identify their passion(s) and develop it with the necessary action, growth, confidence and motivation.
Mats lives in Bramley, Gauteng

More about Mats on the Life Coach Directory
Nicky Attenborough

Nicky works primarily with women.
Nicky's primary interest is in helping women to overcome the many challenges they face in the modern world today by integrating the life they are living into the life that they truly want to live, whether they are working full time, part time or staying at home with their children. She stresses the importance of creating a healthy balance between work and play and reconnecting with what matters most.

Nicky lives in Noordhoek, Western Cape.

More about Nicky on the Life Coach Directory

Jenni Burridge


Jenni focuses on helping people achieve substantial personal growth and development by connecting with their true essence.
Jenni believes that with heightened awareness of who we really are, we can strive to live more consciously and begin to be in creative control of our own life experience.

Jenni lives near Simon's Town, Western Cape.

More about Jenni on the Life Coach Directory

Alana Byrne


Alana's forte is helping people get in touch with that inner expert, their own inner coach, the intrinsic part we all possess that knows exactly what we want and what we need to do next to achieve it.
Alana manages the Competency Assessment Centre for New Insights and is seldom available for supervision purposes unless special arrangements are made.

Alana lives in Fish Hoek, Western Cape.

More about Alana on the Life Coach Directory

Cherri Forsyth

Please note that Cherri is currently unavailable
as a PRO trainee supervisor
due to other commitments


Cherri has operated in the coaching sphere for many years having coached school and provincial sports teams. She has now found her niche in life coaching.
Cherri loves working with people who choose to be proactive about their lives, desire to be the very best they can be, want to jettison negative influences and live really positively and who, when faced with change, choose to approach it with courage.
Cherri is currently head trainer for New Insights Africa.

Cherri lives in Hilton, KwaZulu Natal.

More about Cherri on the Life Coach Directory

Charmaine Gilmour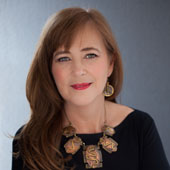 Charmaine admits to having had 'a lot of baggage' in the past. For years she tried to 'leave it in lost property' but it always got returned. After much research, she found a way to permanently lose the baggage, live a life of passion, freedom and empowerment and be financially independent!
Charmaine now works to share the tools and processes with her clients so they may start living life to its full.

Charmaine lives in Claremont, Western Cape.

More about Charmaine on the Life Coach Directory

TIMOTHY KING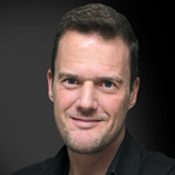 Timothy provides a challenging, supportive and empowering environment within which to achieve your personal and professional growth.
 
Timothy's passion is personal and professional development and change facilitation within the coaching context. He does this by helping his clients to create awareness, promote insight and effect change.
 
Timothy is a life coach who has truly built himself from the bottom up and understands what it takes to effect lasting and sustainable change in one's life.
 
Timothy lives in Pretoria, Gauteng

More about Timothy on the Life Coach Directory

Mohammed Motara


Mohammed is a dynamic young life coach whose unique style and approach to coaching makes him stand out amongst the rest.
Mohammed pays a great deal of attention to each client's uniqueness and individual talents in order to develop them into real strengths. He works primarily with young adults and people who feel trapped in the wrong career path.

Mohammed lives in Claremont, Western Cape.

More about Mohammed on the Life Coach Directory

Rozanne Raath


Rozanne is passionate about being a teacher and mentor to people who want to be happy, live fully and who are willing to take risks.
Rozanne specialises in helping people make everlasting positive change.

Rozanne lives in Bloemfontein, Free State.
More about Rozanne on the Life Coach Directory

Herman Smit


Herman boasts 30 years experience in business and management and specialises in business and personal development coaching.

Herman's style is hands-on and practical with an honest approach. Although he is still involved in business, coaching is his passion. As he says:
"I love to experience the difference it makes to people's lives on a day to day basis."

Herman lives in Swellendam, Western Cape and travels regularly between there and Somerset West.

More about Herman on the Life Coach Directory

NOMASE SONQISHE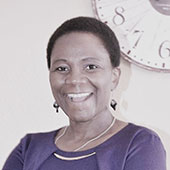 Nomase Sonqishe, a former professional banker by training,  founded Courage Coach with the motto: Giving You the Courage to Succeed!  
Nomase is passionate about empowering women to overcome their cultural barriers as they transition into leadership roles. She calls herself an 'advocate for the underdog' and just loves encouraging others!
Nomase believes that everyone has what it takes to be the best ... with a little bit of encouragement.
Nomase resides in Midrand, Gauteng.

More about Nomase on the Life Coach Directory

Tobo Thabede

Tobo is certainly passionate about people!

Tobo loves to see people succeed in everything they set their mind on. As a wife, mother of five and a business woman she would love to see all young people grow into responsible, focused, proactive adults who will not stop at anything to achieve their goals.

Tobo lives in Mthatha in the Eastern Cape

More about Tobo on the Life Coach Directory