VIP Life Coaches
New Insights Life Coach Training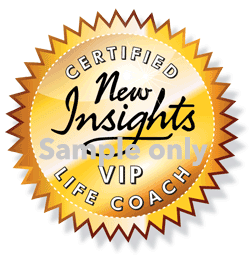 ---
Our VIP Coaches (VIP stands for Valued Independent Partner) are all very experienced coaches who originally qualified at the PRO level and went on to receive special training in coaching and mentoring using the New Insights Life Coaching System.
VIP coach appointments are made by personal invitation only. We choose only coaches with an impeccable reputation, a passion for coaching and a deep understanding of the Life Coaching System and methods of New Insights.

As the title suggests, each coach acts independently, in his or her private capacity, contracting with New Insights to provide the coaching and mentoring services that form part of the PRO certification track.

Trainees who choose the PRO course option are encouraged to browse  the profiles of our VIP Coaches and to submit a shortlist of their top three preferences to New Insights.
Subject to availability, New Insights will try its best to accommodate the preference of the trainee coach. That said, it should be noted that mentor coach appointments are made at the sole discretion of New Insights Africa.

A brief profile for each VIP Life Coach (in surname alphabetical order) is listed  below. If required, a more detailed profile can be found on our public Life Coach Directory.

---
Mats Abatzidis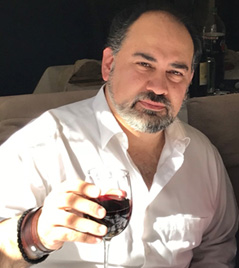 Mats Abatzidis lives in Bramley, Gauteng.
Mats offers a caring, supportive and inspirational environment in which his  clients are able to heighten their awareness of who they really are.

Mats, who is also a qualified veterinary surgeon, aims to help his clients identify their passion(s) and develop it with the necessary action, growth, confidence and motivation.
IDEAL TRAINEE:
Someone who is a self starter and motivated to help others.
RESTRICTIONS
None listed.
Read more about Mats on the Life Coach Directory
Nicky Attenborough

Nicky Attenborough lives in Noordhoek, Western Cape.
Nicky believes that viewing yourself through a more compassionate lens brings significant positive change; not a rose-tinted lens but a lens that knows you are worthy and deserving of the life you seek. 
Who or what is truly in control of your life, driving the decisions you make and the emotions you feel? 
You can create your own best answers and Nicky will support you in seeking options, defining relationships, exploring alternatives, helpful perspectives and developing your own strategies and solutions.
Tangible results, whilst important, are not the only measure of positive change and success. The feelings you experience during your day are equally important.
IDEAL TRAINEE:
Someone who is truly committed to seeking meaningful change in their life and is willing to actively engage with and participate in their pursuit of this. Someone who is willing to examine their own behaviour and assumptions, experiment with fresh approaches and new ways of thinking, and be fully accountable for their progress and growth.
RESTRICTIONS:
Coaches on weekdays only.

Read more about Nicky on the Life Coach Directory

Jenni Burridge


,Jenni Burridge lives near Simon's Town, Western Cape.
Jenni focuses on helping people achieve substantial personal growth and development by connecting with their true essence.
Jenni believes that with heightened awareness of who we really are, we can strive to live more consciously and begin to be in creative control of our own life experience.
RESTRICTIONS:
Due to other important duties within New Insights Jenni's capacity for coaching and mentoring PRO trainees is currently limited. Jenni coaches during office hours and weekdays only.

Read more about Jenni on the Life Coach Directory

Alana Byrne


Alana Byrne lives in Fish Hoek, Western Cape.
Alana is an experienced business strategy coach with over a decade of experience.
Alana has helped over fifty businesses implement strategies and achieve growth. Her clients say she brings clarity and focus to the business while being insightful and challenging when needed.
Alana excels at strategic thinking, making her a perfect partner for freelancers looking to take their business to the next level!
RESTRICTIONS:
Alana, is the head assessor for New Insights and due to the time consuming nature of her role, is currently unavailable for PRO trainee mentoring services.

Read more about Alana on the Life Coach Directory

Charmaine Gilmour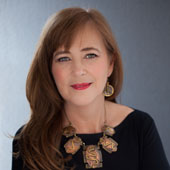 Charmaine Gilmour lives in Claremont, Western Cape.
Charmaine admits to having had 'a lot of baggage' in the past. For years she tried to 'leave it in lost property' but it always got returned. After much research, she found a way to permanently lose the baggage, live a life of passion, freedom and empowerment and be financially independent!
Charmaine now works to share the tools and processes with her clients so they may start living life to the full.

IDEAL TRAINEE:
Preference for female trainees but very happy to take on male trainees if there is a good fit.

RESTRICTIONS:

Coaching only after hours with a preference for 6.30pm on weekdays.
Read more about Charmaine on the Life Coach Directory

TIMOTHY KING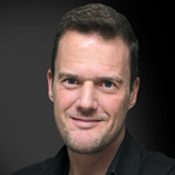 Timothy King lives in Pretoria, Gauteng.
Timothy provides a challenging, supportive and empowering environment within which to achieve your personal and professional growth.
 
Timothy's passion is personal and professional development and change facilitation within the coaching context. He does this by helping his clients to create awareness, promote insight and effect change.
 
Timothy is a life coach who has truly built himself from the bottom up and understands what it takes to effect lasting and sustainable change in one's life.
 
IDEAL TRAINEE:
Someone who Is serious about developing their skills as a New Insights certified life coach and is dedicated to seeing the process of training through to the end.
RESTRICTIONS:
Coaches only during weekdays.

Read more about Timothy on the Life Coach Directory

Mohammed Motara


Mohammed Motara lives in Claremont, Western Cape.
Mohammed is a dynamic life coach whose unique style and approach to coaching makes him stand out from the rest.
Mohammed pays a great deal of attention to each client's uniqueness and individual talents in order to develop them into real strengths. In his practice he specialises in working with young adults embarking on a career and others who feel trapped in the wrong career path.
IDEAL TRAINEE:
Someone who is spiritually inclined, self aware, and open to change and exploring new ways if thinking.
RESTRICTIONS:
Needs to manage coaching and mentoring along with other business commitments, so open to discussion with prospective trainees on timing of sessions.

Read more about Mohammed on the Life Coach Directory

Rozanne Raath


Rozanne Raath lives in Bloemfontein, Free State.
Rozanne is passionate about being a teacher and mentor to people who want to be happy, live fully and who are willing to take risks.
Rozanne specialises in helping people make everlasting positive change.

IDEAL TRAINEE:
Someone who has a background in psychology or theology, although this is a preference, not a requirement.

RESTRICTIONS:
Available between 7am and 12.30am on weekdays only.

Read more about Rozanne on the Life Coach Directory

Tobo Thabede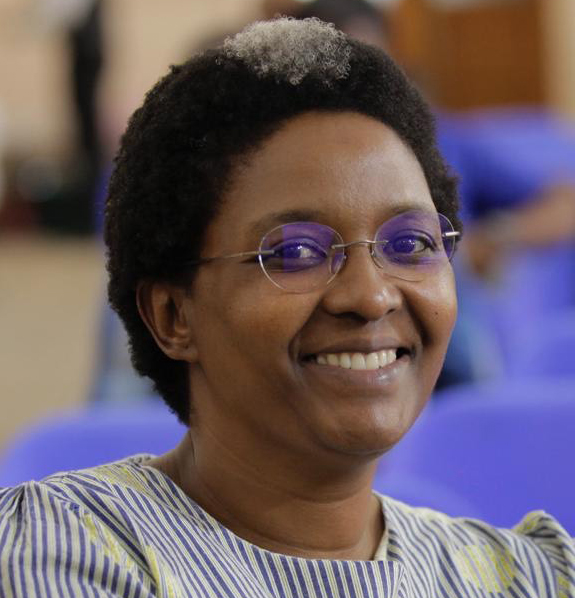 Tobo Thabede lives in Mthatha, Eastern Cape.
Tobo is certainly passionate about people!

With Success (Nompumelelo) being her middle name, Tobo goes the extra mile when coaching as her clients' success is her success.
As a wife, mother of five, grandmother and energetic business woman she coaches young people who grow, into responsible, focused, proactive adults whose intentions are to achieve their goals, experience transformation that will ensure they live a life of purpose.
Tobo is studying Pastoral Thanatology, adding value to coaching bereaved, grieving and dying clients.
Tobo will journey with you as you go through the life changing experience of training to become a life coach.
IDEAL TRAINEE:
Someone who is willing and ready to open up their mind to a new approach to achieving the success they've always dreamed of.
RESTRICTIONS:
Coaches from 8am to 8pm on weekdays
Coaches on Saturdays from 11am to 5pm. Does not coach on Sunday.
Coaches using Zoom, Teams, Skype, WhatsApp and phone calls for those with free minutes.
Read more about Tobo on the Life Coach Directory

NEW VIP COACHES WILL BE ANNOUNCED DURING 1Q 2022