What is Life Coaching?
and

What is a Life Coach?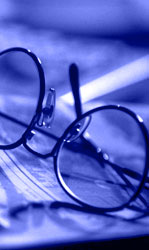 The questions: What is Life Coaching? and What is a Life Coach? are regularly asked by South Africans who are exposed to the concept for the first time and often by those with inbred people skills, curious about whether life coaching is a field they might be cut out for.
We try to answer these important questions below:

The
Life Coach
At New Insights we believe that most people will benefit tremendously from hiring the services of a good life coach. But - you may ask, exactly what is a life coach and what does he or she do?
A life coach is there to guide and inspire his or her client to bring about a clearer understanding of their aspirations, goals and life purpose and to effect the necessary changes in their current and future behaviour to ensure the realisation of those goals and aspirations.
With the motivation, support and caring that a good life coach can provide, most people are capable of achieving far more and leading more fulfilling lives than they would if left to their own devices - human nature being what it is.


Life Coaching:

A New Insights definition

So, exactly what is life coaching and what does it accomplish?

Through Life Coaching, a person can realise their true potential by following a process of uncovering and then eliminating destructive behavioural and thinking patterns in their life - and doing this in a fully supportive, caring and inspirational environment.

Life - or 'Personal' Coaching is a solution-focused approach to personal development that can help someone to make lasting change in all areas of their life. Coaches facilitate this change for their clients by empowering them with specific tools and scientifically tested techniques that work.

Now, the above description may seem a little 'scientific'. True, it's not a particularly 'warm and fluffy' description but it is an accurate and pragmatic explanation of coaching that will suit particular people.

What follows is a beautiful piece that describes Life Coaching in a very different way, and again, this will suit some more than others:

For more fascinating insights download Neil Asher's eBook 'Confessions of a Life Coach'?



Life Coaching:

An alternative view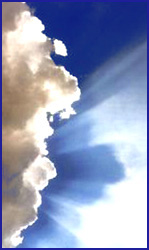 But there's another - perhaps more powerful - way to answer the question: What is life coaching?
Imagine a relationship where the total focus is on you, on what you want in your life, and on what will help you achieve it.
Imagine someone listening, not only to your words, but also to what's behind them; someone who even listens to the spaces between your words; someone in tune with the nuances of your voice, your emotion, and your energy - who is intent on receiving everything you communicate; someone who listens to the very best in you, even when you can't hear it in yourself.
Imagine someone who will hold you accountable and keep you moving forward toward your dreams and goals.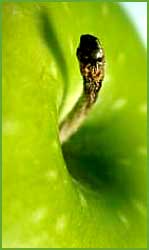 Imagine a relationship with someone who is totally curious about your dreams and aspirations, what makes you tick, what you value, what you are most passionate about in your life - a person who will help you clarify your goals and provide the tools for action and learning that lead to the results you want.
Imagine a relationship with a person who is sometimes even more committed to what you want in your life than you are. Imagine what it would be like if someone knew your values and life purpose and was holding you true to them; someone who would hold the flag at the top of the hill, encouraging you to press on towards it; someone who is with you to celebrate your victories and help you learn from your setbacks.



Imagine a relationship with someone who will absolutely tell you the truth - the truth about where you are strong, and where you sell yourself short; someone who knows you can handle the truth and knows that's what you really want; someone who sees how big you can be and constantly holds that big image for you - even when you can't hold it for yourself.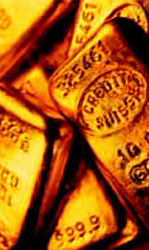 Imagine a relationship where you finally break free of those self-limiting conversations you've been having over the years - where the voices of sabotage are simply noticed for what they are and where the really powerful part of you is always encouraged.
Imagine someone who listens to you without judgement and allows you to show emotion; someone who accepts you without analysing you.
Imagine you get to talk to this person every week, after you've had some great successes or after you've just made a mess of things. This is the place you visit regularly and consistently... to consolidate, to integrate, and to push on.


Welcome to Life Coaching the New Insights Way

To find out more about Starting a New Career as a Life Coach please click here: