interested in metaphysics, spirituality and/or the law of Attraction?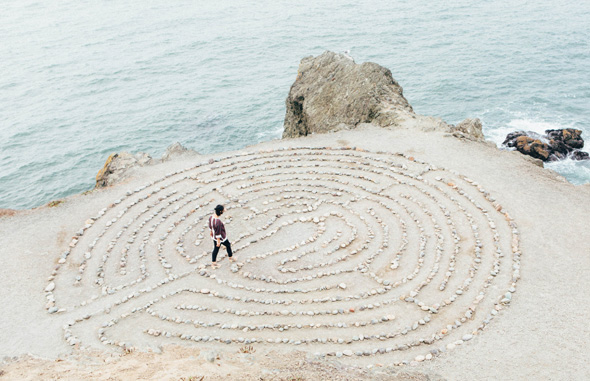 In our years of experience in training people to become great life coaches, we have found that one of the more important pre-determinants of success is a passionate interest in metaphysics, spirituality and the so-called universal laws, such as the
Law of Attraction.

have you considered
life coaching

AS A PART– OR FULL–TIME CAREER?


If you are fascinated by metaphysics, spirituality and/or the so-called universal laws, such as the Law of Attraction, and the idea of having a career in which you get to apply related principles to make a real and positive difference in the world by helping others to live their dreams, it just might be that you are perfectly suited to a career in life coaching!

Life coaching is a truly wonderful, inspiring and uplifting career for anyone who feels the need to help others get ahead in this troubled and demanding  21st century.

People are working harder and leading busier lives than at any other point in history. And yet most feel that they are doing not much more than surviving in a competitive world where there are so many external demands on our time and energy.

Well trained life coaches can make a genuine difference by helping people to take a step back, understand who they really are, what they really want from life and why they are struggling to feel properly fulfilled and rewarded.

With the help of a properly trained life coach people can reclaim their power, re-evaluate their priorities, overcome limiting beliefs and start to live meaningful purpose– and value–driven lives that bring them a greater sense of joy and fulfilment .

Life coaching harnesses the many insights that a study of metaphysics and an appreciation of spirituality can bring, to help others and thereby make the world a better place.


If you'd like to find out more about what life coaching is and what life coaches do to help people live their best lives, please click here.
WHAT IS REQUIRED TO BECOME A LIFE COACH?
A practising life coach fully qualified to help people life empowered lives, ideally requires extensive training as there is much to learn and apply in the way of of theory, concepts, tools and techniques, many of which derive from metaphysics and spiritual awareness.

Reputable training providers such as New Insights offer comprehensive, broad based training that is a well-balanced blend of theory and practice coaching, that will develop you in four key areas:
AWARENESS – KNOWLEDGE – SKILLS – EXPERIENCE

Our training is not overly academic in nature, being far more geared towards effective application in real life, hence our earlier reference to applied metaphysics.

You'll find that training with New Insights to become a quality life coach will be life changing in its effect on you as it prepares you to help people find their purpose in life and transform the way they perceive of and go about living life.

New Insights training is super convenient and flexible as it is home study based. There is no compromise on quality as we offer an acclaimed and internationally accredited certification training programme with responsive and caring support throughout.
The duration of the training will depend on you but most of our trainees who study and practice in their own time and at their own pace complete within 9-18 months.
The programme is  also remarkably affordable for the amazing value that it represents

Find out more about our life coach certification training programme by clicking here.

where can i find out more?
We recommend that you spend some time browsing the various pages of our website as there is a wealth of information to be found here and we make sure to keep it up to date and relevant.
Start on the home page. Then explore the various tabs and associated links on the menu bar to guide you around.
FREE LIFE COACHING EBOOKS
Another great recommendation is that you request our two information-packed ebooks that we have specifically designed to answer all the questions you may have about life coaching and training with New Insights to become a life coach.

New Insights offers two complimentary and informative 30-page ebooks that aim to answer all your questions about life coaching and training to become a life coach so that you can pursue a rewarding career in which you help people.
Click here to request them.

FIND OUT WHAT OTHERS HAVE TO SAY

Why not see if what others have to say about our training and their experience resonates with you as we think it might :-)

Visit our Testimonials page.
Visit our Facebook page.