Life Coaching Insights
Subscribe here - It's free!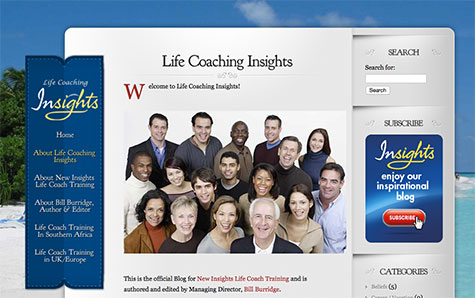 "On a weekly basis, I post what I hope are thought provoking articles – with a life coaching theme – to the Life Coaching Insights blog. My aim is to inspire you, engage you and help you live the life you love."
- Bill Burridge (MD, New Insights)
Life Coaching Insights is for anyone who loves people, loves life and loves to make a difference ... or for anyone who aspires to this!
We hope you'll subscribe to Life Coaching Insights and become a regular reader (and, perhaps, contributor!) There's absolutely no obligation.
Simply complete the form below - and we'll let you know each time a new article is posted to the blog (approximately every two weeks):