Satisfaction Ratings
New Insights Life Coach Training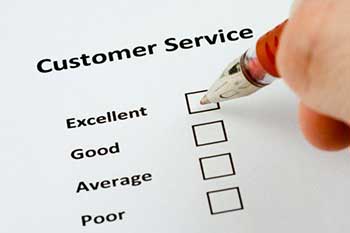 ---
We know that, no matter what we may think, our company and our training is only as good as our trainees and coaches say it is!

So we formally gauge the satisfaction ratings of our customers at two points during their experience with us:

---
view online or download

Our surveys are voluntary and there are no incentives offered (and no pressure applied) to induce our customers to respond.
The aggregated results of these surveys are updated regularly. The current results pertain to the most recently launched version of our training programme.

The satisfaction ratings are presented in PDF format so you can either view them online in our innovative Flipbook format (just click in the centre of the image below for full screen viewing) or click on the button below to  download to your device ... or both!

Initial FEEDBACK: AFTER STARTING TRAINING

Tested by questionnaire approximately six weeks after enrolment, once trainees have received their programme material and had time to familiarise themselves with it. 

Final FEEDBACK: UPON CERTIFICATION

Tested by questionnaire once our trainees have completed the certification process to become certified coaches. 

Return from Satisfaction Ratings to Home Page